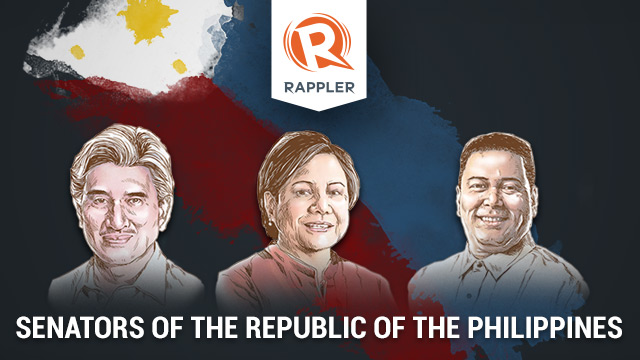 MANILA, Philippines – Old-time legislators Cynthia Villar, JV Ejercito, and Gringo Honasan officially won Senate seats on Saturday, May 18, after the national board of canvassers (NBOC) said it will proclaim them as the last 3 senators.
The proclamation of Villar, Ejercito, and Honasan is set at 7:30 pm on Saturday, poll chief Sixto Brillantes Jr said.
The NBOC decided to proclaim them after processing the last certificate of canvass (COC) locally, which was from Lanao del Norte. The board will canvass all COCs from overseas after the proclamation.
Based on all local COCs, these candidates got the following votes:
Villar (Team PNoy) – 13,696,120

Ejercito (Team PNoy) – 13,552,991

Honasan (UNA) – 13,070,031
These 3 complete the winning senatorial slate for 2013. Its composition is a 9-3 split in favor of the administration ticket, Team PNoy. (Check the official results through this link.)
The NBOC began proclaiming winners on Thursday, May 16, but the opposition United Nationalist Alliance (UNA) protested the proclamations. UNA criticized the proclamations as premature, prompting UNA members Nancy Binay and Aquilino "Koko" Pimentel III to skip the ceremonies.
Brillantes, however, defended the Comelec's move to proclaim the winners even with only partial results. He said based on the NBOC's computations, the winners have guaranteed seats in the Senate, and the partial proclamations can also build confidence in the electoral process. (Watch more in the video below.)
Those who skipped earlier ceremonies, according to the poll chief, are free to attend the proclamation on Saturday. – Rappler.com