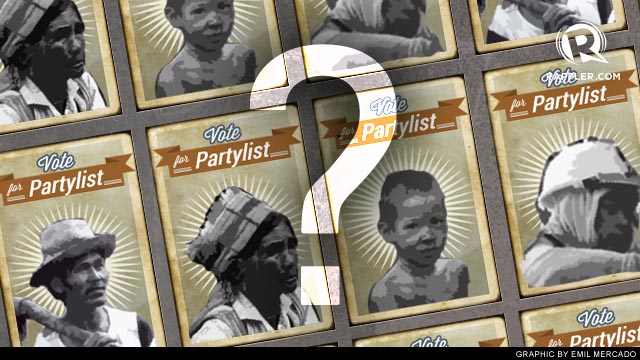 MANILA, Philippines – The Commission on Elections (Comelec) will partially proclaim winning party-list groups on Friday, March 24, after the poll body releases a resolution to formalize this.
Comelec chair Sixto Brillantes Jr declined to reveal the number of party-list groups to be proclaimed on Friday. The Comelec, which sits as the national board of canvassers, is supposed to proclaim 58 winners in all.
"We can proclaim partially, and then we have the weekend to make all the final computations, after which, by Monday, most probably, we will finish the entire 58," Brillantes said in an interview on ANC.
Based on the latest tally obtained by the media from the Comelec, the pro-life group Buhay leads the list of winners with 1,255,734 votes so far. This comprises 4.44% of total party-list votes.
The Comelec has not given the media an updated tally after Monday evening, May 20. The poll body's Education and Information Department has not received an update from the NBOC's releasing section as of posting time.
On Friday, Makabayan Coalition urged the Comelec for the "immediate proclamation" of winning party-list groups. The delay "would also open the possibility for fraud," Makabayan said in a statement.
Brillantes, however, earlier said he expects a longer period to canvass party-list votes, compared to the canvassing for senators. He said the Comelec will have to count votes for more candidates – 158 for party list. "At saka mas maraming abogado," he added. (And there are more lawyers.) – Rappler.com