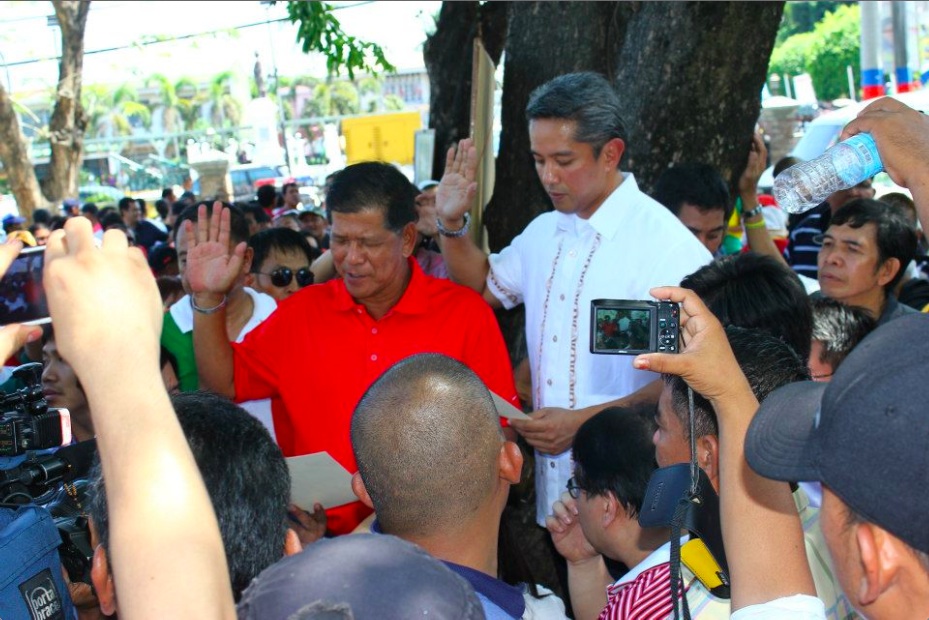 ANOTHER PROTEST. Homer Saquilayan (left, with Gov Jonvic Remulla) accuses Emmanuel Maliksi of harassment and vote buying in the 2013 polls. Photo by Mark Libanan/Rappler.com
CAVITE, Philippines – Theirs was the only protest case from 2010 that was never resolved in time for this year's elections. And it seems the May 13 polls did not settle once and for all who between Homer Saquilayan (NP) and Emmanuel Maliksi (LP) the Imuseño voters favored.
Saquilayan, former mayor of Imus who was the subject of Maliksi's protest in 2010, went to the Commission on Elections (Comelec) in Manila on Friday, May 24. It was his turn to file a protest against Maliksi, after official count for their rematch showed that he lost to Maliksi by only 2, 575 votes.
Read: Brillantes: Decide Maliksi-Saquilayan case in the polls
Read: SC flip flops; Maliksi still mayor
Read: PNoy ally unseated as Imus mayor, holds out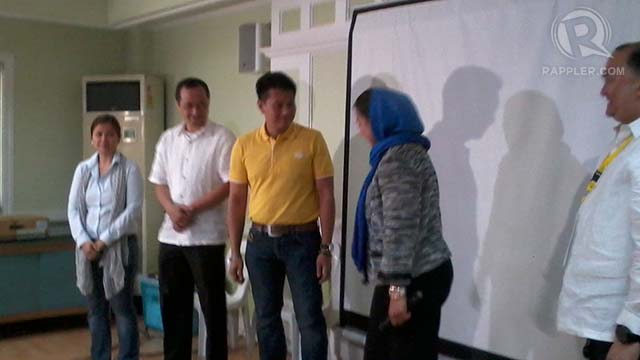 PROCLAIMED. Emmanuel Maliksi (2nd from right) has been proclaimed mayor in 2013. He protested Saquilayan's victory in 2010. Photo by Tricia Villaluz/Rappler.com
Lyle Surtida, lawyer for Saquilayan, filed the protest on the grounds of harassment, vote buying, precinct count optical scan machines that malfunctioned, results that were not transmitted, and results that were imported manually using compact flash cards.
Nacionalista Party vice mayoral candidate Patrizinette Villena told Rappler in a phone interview that Saquilayan's camp has the evidence to prove their accusations. They received the reports and evidence from their poll watchers during the election last May 13. The camp waited for 10 days after Maliksi's proclamation before they filed the complaint as per Comelec's rule.
Maliksi was proclaimed Imus City mayor on May 24. – Rappler.com