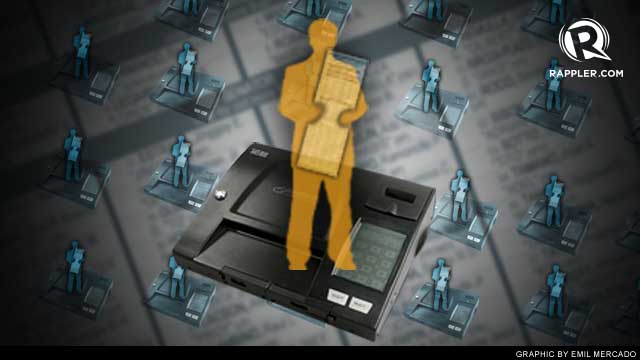 MANILA, Philippines – Like the poll body's critics, the Palace on Friday, May 31, said it wants the Commission on Elections (Comelec) to publish a transparent report on the glitches that marred the midterm elections.
Deputy Presidential Spokesperson Abigail Valte said the Palace is awaiting the full report on the random manual audit (RMA).
During the RMA, auditors spotted discrepancies between the machine count and the manual tally, but Valte said reports on these remain partial at this stage.
"We do hope, given the interest of everybody, in ensuring that the elections are credible and trustworthy, and reflect the sentiments of the our people. We also join in the calls to make the results transparent as well as the findings," Valte said.
Comelec chair Sixto Brillantes Jr on Tuesday, May 28, said initial reports on the RMA pointed to discrepancies. Brillantes, however, said the Comelec was still consolidating figures on the extent of the discrepancies. (Read: Early vote audit discrepancies no cause for alarm.)
'Stick to religion'
The president of the Catholic Bishops' Conference of the Philippines (CBCP), Cebu Archbishop Jose Palma, has joined watchdogs in urging the Comelec to address doubts over the elections.
Palma said: "There are many valid points being raised because a lot of people thought the elections were okay. But it's just like music. We all know that it was out of tune, which puts into question so many things."
Brillantes, for his part, said the CBCP should stick to what it does best: preaching religion.
"Hindi naman kami dapat sinasabihan ng CBCP. Ang intindihin nila, ang Simbahan, hindi ang eleksyon. Trabaho namin ang eleksyon. Sila, trabaho nila ang relihiyon," Brillantes said. (CBCP shouldn't tell us what to do. They should mind the Church, not the elections. Our job is to run the elections. Theirs is religion.)
Brillantes said that in the coming days, the Comelec will release reports on the midterm elections. The full report on the RMA, for example, is expected on June 13. – Rappler.com