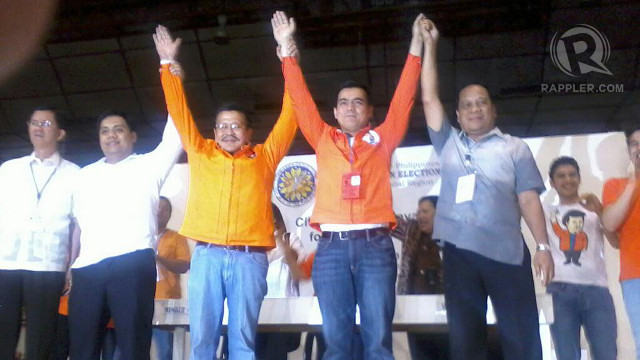 PROCLAIMED: Manila Mayor-elect Joseph Estrada. Photo by Jerald Uy
MANILA, Philippines – The battle for the city of Manila is not over.
The Supreme Court (SC) on Tuesday, June 4, ordered the Commission on Elections (Comelec) and Manila Mayor-elect Joseph Estrada to comment on a petition seeking to disqualify him from joining the Manila mayoral race on the basis of his earlier conviction for plunder.
Estrada's term as new Manila mayor starts on June 30.
SC information chief Theodore Te said the poll body and Estrada were given 10 days to submit their comments.
The petition was initially filed by lawyer Alicia Vidal before the Comelec, which dismissed it on the basis of the executive clemency that former President Gloria Arroyo granted Estrada, a former president. The poll body argued that the pardon restored his right to vote and right to be voted into public office.
READ: Erap peddled a dream and Manileños bought it
A disqualification case based on the same ground was filed against Estrada when he ran for president a second time in 2010. He placed 2nd to Benigno Aquino III. – Rappler.com