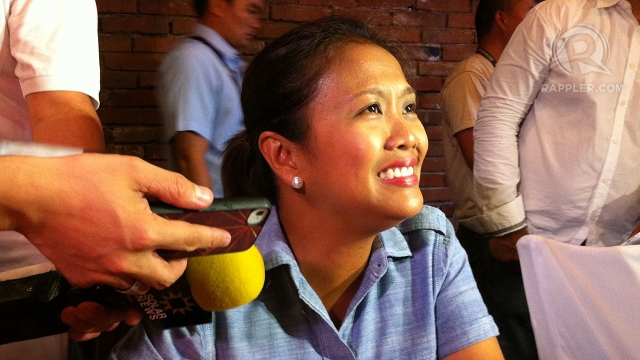 OUTSPENDING OTHERS. Nancy Binay spends more than Grace Poe and Bam Aquino. File photo
MANILA, Philippines – To clinch a Senate seat, Nancy Binay spent more than two other winning candidates who have reported their campaign expenses, according to documents submitted to the Commission on Elections (Comelec).
Binay spent P128,695,057, according to the Statement of Election Contributions and Expenditures (SOCE) that she submitted to the Comelec.
Two other winning senatorial candidates – Grace Poe and Bam Aquino – have also submitted their SOCE.
Surprise frontrunner Poe spent P123,448,994, based on her report.
Aquino, on the other hand, shelled out P124,327,987. He landed 7th in the final tally.
The law requires all candidates to submit their SOCE by Thursday, June 13, exactly a month after the midterm elections.
A day before the deadline, Comelec said only 5 senatorial candidates have complied. Aside from the 3 winners, they are defeated bets Christian Señeres and Ramon Montaño.
Comelec commissioner Christian Lim said the Comelec will not extend the deadline for the SOCE. Those who fail to comply cannot assume office on June 30.
Lim handles matters relating to campaign finances. – Paterno Esmaquel II/Rappler.com