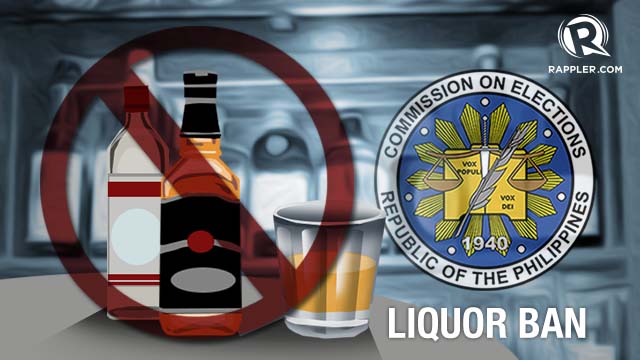 MANILA, Philippines - "Cheers!," say social media users. And they have a reason to drink. The Supreme Court (SC), on Wednesday, May 8, stopped the implementation of the liquor ban extension.
To help ease pre-election tension, the Comission on Elections (Comelec) originally extended the prohibition of purchasing and consuming alcoholic drinks. It had earlier announced that the ban would last for 5 days, beginning Thursday, May 9, until Monday, May 13.
However, with the Supreme Court issuing a temporary restraining order (TRO) on the extension, the provision in the Omnibus Election Code will be followed. It says that the liquor ban shall only take effect "on the day before election and on election day." This year, that would mean May 12 and May 13, respectively.
Social media users were quick to react to the news. A lot of them rejoiced at regaining the 3 extra days to drink their favorite alcoholic beverages, while some questioned the power of the Supreme Court to meddle again in Comelec rules.
Here's what they have to say:
-Tweets collated by Claudine Itchon/Rappler.com
Share this page and pledge to #votesmart by clicking on the button below.