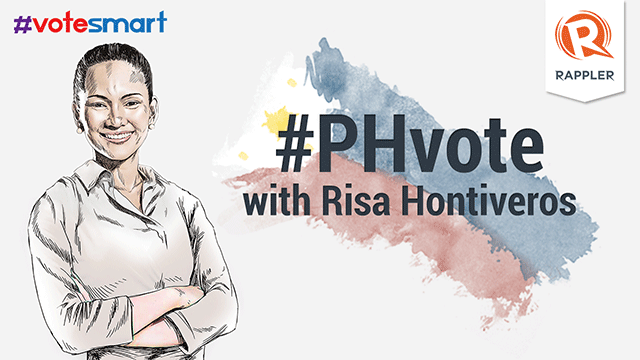 MANILA, Philippines – On #PHvote today is Risa Hontiveros.
After hovering between 13th to 18th place in the previous surveys, Risa Hontiveros makes it to the Magic 12 for the first time.
For two terms, Hontiveros served as a party-list representative of Akbayan, advocating the passage of the Cheaper Medicines Law and the Comprehensive Agrarian Reform Program Extension with Reforms (CARPER) Law, among others.
Most visible as an advocate of the Reproductive Health Bill, she's running on a platform of empowering women and the youth.
It's her second time to run for a seat in the senate, a process she calls an "uphill battle."
Watch the episode below.
Visit #PHvote, Rappler's coverage of the 2013 Philippine elections. Get to know the candidates through our comprehensive profile pages.
Share this page and pledge to #votesmart by clicking on the button below.
-Rappler.com
---
More from Rappler's 2013 Philippine elections coverage: