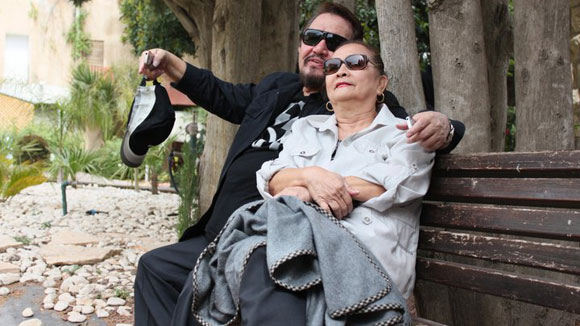 HAGEDORNS LOSE HOLD OF PUERTO PRINCESA. Ellen Hagedorn, wife of incumbent mayor Edward, fails in her mayoral bid. Photo from Edward Hagedorn's Facebook page
MANILA, Philippines - The wife of independent senatorial candidate Edward Hagedorn failed to replace him as mayor of Puerto Princesa City in the May 13 elections.
Ellen Hagedorn, who ran under Danding Cojuangco's Nationalist People's Coalition (NPC), conceded Tuesday, May 14, to her sole rival, incumbent vice mayor Lucilo Bayron, who was fielded by Vice President Jejomar Binay's United Nationalist Alliance (UNA).
Ellen trailed behind Bayron by 6,459 votes. She only earned 27,771 votes compared to Bayron's 34,230 votes, based on the unofficial results from the Rappler Mirror Server, as of 2:45pm Tuesday.

Bayron, who served as vice mayor for most of the Edward's 20-year reign, said he will keep Puerto Princesa "environment-centered," one of the legacies of Edward as city mayor.
During his reign, Edward focused on environmental projects, which garnered awards in the local and international scene. He headed the campaign to promote the Puerto Princesa Underground River as a major tourist destination.
Edward, on the other hand, is trailing behind other senatorial candidates. Unofficial results show him in the 18th place, garnering 6.1 million votes as of 3:05pm on Tuesday, with 69% of election returns received. -- Rappler.com