TAGBILARAN CITY, Bohol—The city Commission on Elections (Comelec) and police officials said that they are prepared for the upcoming elections despite some minor problems experienced during the final testing and sealing (FTS) of the precinct count and optimal scan (PCOS) machines.
The FTS on Wednesday, May 8, was scheduled to start at 1pm. The PCOS machines however were delivered late in some schools.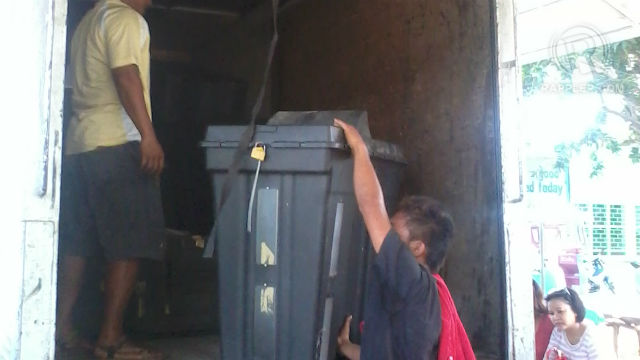 LATE. In City Central Elementary School, the machines arrive an hour and a half hour late. The same incident happened in three other schools. All photos by Gabrielle Espinosa
In City Central Elementary School, the machines arrived an hour and a half late. The same incident happened in three other schools.
One PCOS machine also malfunctioned in Eastern Cogon Elementary School during the FTS.
"There was a little problem with the LCD. But the technicians were able to fix it early," said Atty. Jonas Biliran of the city Comelec.
Initially, the tally of the Board of Election Inspectors (BEIs) in the manual count did not match PCOS machine tally in Mansasa Elementary School.
Since the PCOS Machines arrived late, the double checking of sample votes was postponed the following day.
Biliran clarified that the PCOS counts were accurate and that there was only a mistake in the manual count because the over votes were included by the BEIs. The BEIs reviewed the number of votes and it matched thereafter, he said in Boholano.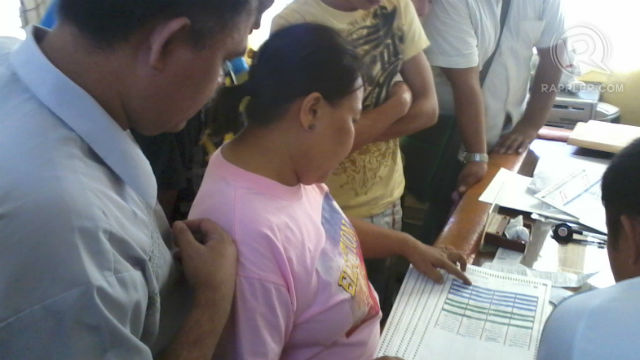 PREPPING UP. Tagbilaran Comelec chief Atty. Jonas Biliran (left) and poll watchers review the list of voters in Manansa Elementary School.
There were no reported cases of power loss. According to Police Inspector Antonio Samante, that so far, late arrival of machines and mismatch of the number of votes are the only problems in the polling places.
He said that all PCOS machines functioned properly and that there were no threats in the security.
Poll watchers from the Parish Pastoral Council for Responsible Voting (PPCRV) and political parties were also there, he added.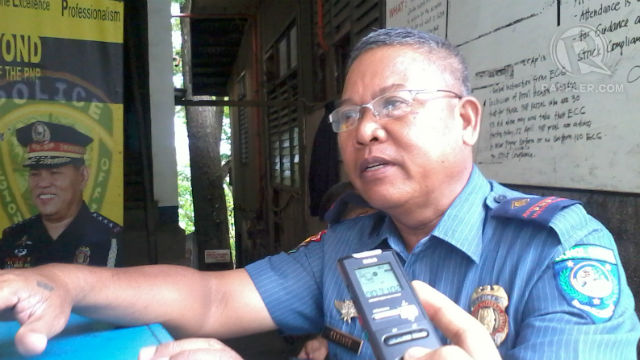 ASSURANCE. Police Inspector Antonio Samante ensures full security alert on elections.
He further clarified that there is nothing to worry since these minor problems were already resolved before the machines were finally sealed and kept.
Two police officers were already deployed in each voting center to safeguard the machines until election ends.
A total of 86 police officials are expected to watch the 16 polling places and 51, 462 voters in the city within the election period. Tagbilaran City is a second class component city and seats as the capital of Bohol. –Rappler.com
Gabrielle Espinosa is a Rappler Ambassador from Tagbilaran City, Bohol.