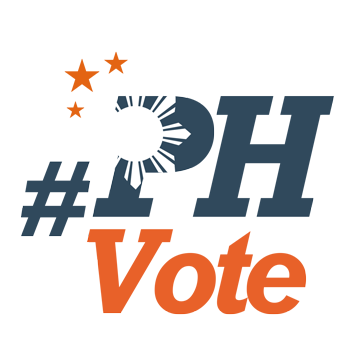 2
Escudero keeps lead in VP race but Marcos closes in – Pulse Asia

MANILA, Philippines (UPDATED) – Senator Francis Escudero kept his lead in the latest Pulse Asia survey on the 2016 vice presidential race, but Senator Ferdinand "Bongbong" Marcos Jr has closed in after a double-digit gain from his previous numbers.
Up to 29% of the respondents polled from December 4-11 said they will vote for Escudero while 23% said they will vote for Marcos. (READ: Binay the man to beat in Pulse Asia survey)
It's a 10-point jump for Marcos who was chosen by only 13% of respondents in a Pulse Asia poll conducted before the filing of certificates of candidacy (COC), September 8-14. The son and namesake of ousted dictator and former president Ferdinand Marcos is running with presidential candidate and Senator Miriam Santiago.
Escudero gained 6 points compared to the same September survey, which still included presidential candidate Senator Grace Poe among the potential vice presidential bets.
VICE-PRESIDENTIAL PREFERENCES

December 4-11, 2015

September 8-14, 2015

May 30-June 5, 2015

ESCUDERO, Francis Joseph "Chiz"

29%

23%

15%

MARCOS, Ferdinand "Bongbong"

23%

13%

9%

CAYETANO, Alan Peter "Kuya Alan"

18%

9%

2%

ROBREDO, Maria Leonor "Leni"

14%

-

-

HONASAN, Gregorio II "Gringo"

9%

-

-

TRILLANES, Antonio IV "Sonny"
4%
-
-
Escudero and Marcos were equally strong among respondents in the National Capital Region and Mindanao. But Balance Luzon, where Escudero's Sorsogon province belongs, and the Visayas gave Escudero big wins.
In the NCR, which has a 6-point error margin, 30% respondents chose Escudero while 28% chose Marcos. NCR has an error margin of 6%. In Mindanao, which has 5 points error margin, 21% chose Escudero while 19% chose Marcos.
Escudero pulled away with 33% in Balance Luzon and 27% in the Visayas. Marcos got 26% and 17% in the two areas with 3 points and 5 points error margins.
Escudero leads across all socio-economic classes.

Marcos' jump was also reflected in the survey released by the Social Weather Stations (SWS) two weeks ago, where his 24% was only 6 points behind Escudero's 30%.
Robredo jumps 11 points
Administration candidate Maria Leonor "Leni" Robredo had the biggest gain in the survey – 11 points – from 3% in September to 14% in the new survey.
Senator Alan Peter Cayetano also gained 9 points from 9% in the September survey to 18% in the new survey. The Pulse survey has a 2% error margin.
The same trend was reflected in the SWS survey. All 4 candidates showed double digit numbers.
Senator Gregorio "Gringo" Honasan was chosen by 9% of respondents; Trillanes, by 4% of respondents.
The official campaign period begins in February 2016. The elections will be in May 2016. – with reports from Carmela Fonbuena/Rappler.com
Read Rappler's "The Leader I Want" series: