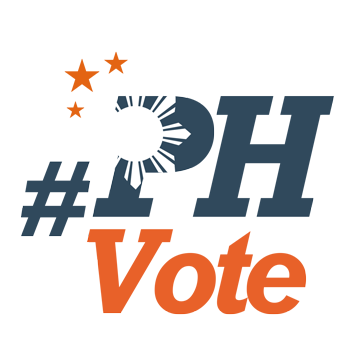 1
SC asked to decide Grace Poe's citizenship case

MANILA, Philippines – The petitioner who wanted neophyte Senator Grace Poe disqualified over her citizenship asked the Supreme Court (SC) on Thursday, September 8, to finally resolve the case.
Rizalito David, who lost in the 2013 senatorial race, filed a two-page motion to resolve, the second he had submitted to the SC.
He also asked the High Court to set a hearing on the case after it cancelled the oral arguments set last January.
"Considering that more than 8 months have passed since the oral arguments scheduled on January 19, 2016, were deferred, time is now ripe to set them anew, unless, of course, the Honorable Court, in the exercise of sound discretion, decides to resolve the petition within the bounds of reasonable dispatch," David's motion reads.
David has argued that Poe, being a foundling, is not considered a natural-born Filipino and is therefore barred by the Constitution from getting elected senator.
The decision on this disqualification case was awaited during the 2016 campaign since it would inevitably have a bearing on another disqualification case that the senator was facing. Poe also faced a disqualification case in relation to her presidential bid, also on the ground of her citizenship. Poe lost in the presidential election, and is serving the remaining 3 years of her 6-year term as senator.
David said in his motion to resolve that hearing and deciding the case would be "for the best interest of all concerned as well as the nation."
SET ruling
The Senate Electoral Tribunal (SET) ruled in favor of Poe, although the division of votes was clear. The senator members, who made up the majority, said she was qualified, citing customary international laws that provides every human being the right to a nationality.
But all the SC justices and one opposition senator sitting in the body believed that the Constitution precedes customary international laws. They said the requirement for natural-born citizenship should be strictly applied.
The dissenters said Poe, a foundling, could only be considered a naturalized Filipino, and therefore not qualified for national elective posts. They said Poe had to trace her biological parents and prove that at least one of them is natural-born Filipino.
David then elevated the case to the Supreme Court, asking it to reverse the SET's decision.
Poe's chief of staff, lawyer Nelson Victorino, said there's "no merit" to David's motion.
"There is no debate that the SET, which is the sole judge of all contests relating to the qualifications of a senator, has long ago settled that Senator Poe is a natural-born Filipino citizen, and thus, she is qualified to hold office and serve her overwhelming mandate from the electorate as a duly elected senator until 2019," Victorino said in a statement.
"We are confident that the Supreme Court will uphold and affirm the SET decision in the same manner it declared Senator Poe qualified to run for president last elections," he said. – Rappler.com