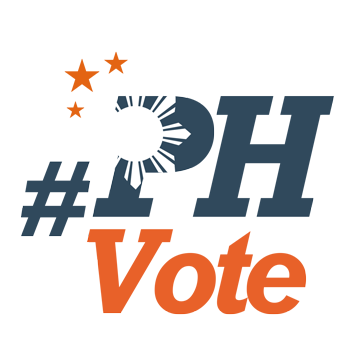 1
Poe is running for president, says Osmeña

MANILA, Philippines – After an unfruitful 5-hour meeting between President Benigno Aquino III and Senator Grace Poe on Monday, July 20, Poe's former political adviser Senator Sergio "Serge" Osmeña III said Poe will run for president.
After all, Osmeña said, she is leading in surveys and has a clean image.
"President talaga dahil sa survey. If I were the one leading the survey tapos you'll ask me... to run for VP?," Osmeña said in an interview with reporters on Tuesday, July 21.
While Osmeña called on Poe to run as independent, he said Poe should welcome an endorsement by the ruling Liberal Party. Osmeña said LP is the most organized and powerful party despite controversies surrounding some of its members.
"I conducted a survey and 70% of respondents do not trust LP members. Right now if I were in her position, I would not run under LP but I would welcome their endorsement." Osmeña said, without divulging details of the survey.
Osmeña earlier advised Poe to run for vice president, noting that she's "fairly new in the game." A neophyte senator, Poe topped the 2013 senatorial race under the ruling coalition.
It's apparently what the President had asked Poe to consider: for her to be the running mate of presumptive LP standard-bearer Interior and Local Government Secretary Manuel Roxas II.
NPC likely to support Poe
The Nationalist People's Coalition (NPC), according to Senator Vicente Sotto III, is keen on supporting Poe as presidential candidate.
Sotto shared Osmeña's sentiment that Poe is unlikely to slide down and run for vice president instead.
"I doubt it kasi I know for a fact that Senator (Francis) Escudero is running as an independent vice presidential candidate. I don't think she would want to not support him. I think the commitment is to support him," Sotto said in an interview with reporters on Tuesday.
But Sotto said there are NPC members supporting Vice President Jejomar Binay. This is among the issues they would settle in their meeting after Aquino's last State of the Nation Address on July 27, he added.
NPC was founded by former Marcos crony businessman Eduardo "Danding" Cojuangco in 1992, as a vehicle for his failed presidential bid. (READ: NPC: Formidable, reliable bloc vote)
Escudero, who was closely identified with Cojuangco, was himself a member of the NPC until he bolted it before the 2010 presidential race and supported Binay. – Rappler.com
Who won in the 2016 Philippine elections?
Check out the 2016 official election results through the link below:
Check out the 2016 unofficial election results for the national and local races through the links below
For live updates on the aftermath of the May 9 elections, check out our extensive
2016 Philippine elections
coverage!