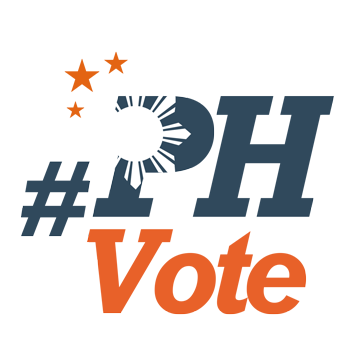 1
NPC leadership downplays support for Poe-Chiz tandem

MANILA, Philippines – The leadership of the Nationalist People's Coalition (NPC) called a rare press conference on Wednesday, July 22, to downplay the enthusiasm of some its members over the possibility of adopting Senator Grace Poe as its 2016 presidential candidate.
"All our options are open," NPC spokesperson Rex Gatchalian told Rappler.
Asked if the party is open to endorsing Interior Secretary Manuel Roxas II as a presidential candidate, Gatchalian said: "We are clarifying that no decision has been made. We are still in the consultation process."
Attention turned to NPC, the country's second biggest political party, when talks between Poe and President Benigno Aquino III appeared to have collapsed after a 5-hour meeting on Monday.
Aquino's party mates at the Liberal Party expect him to endorse Roxas in spite of his poor showing in polls on voter preference for president.
The tandem of Poe and close friend Senator Francis Escudero gained ground as NPC members, responding to journalists' questions, issued statements welcoming the team-up.
Poe earlier conceded that machinery – which a political party can provide – is a consideration when running for president. She was expecting to get the endorsement of Aquino.
NPC's loyalty to Aquino
An NPC press release quoting its secretary general, Batangas Representative Mark Llandro Mendoza, expressed the party's continuing commitment to support Aquino.
"We want to assure our people and also the President that we will only select candidates whom we believe would best represent and work for the aspirations of our people while also advocating a clean, dedicated, and transparent governance," Mendoza said.
Mendoza dispelled talks on supposed plans to unseat Speaker Feliciano Belmonte Jr, a stalwart of the Liberal Party.
"We are one with Speaker Belmonte in promoting the best interests of the people and we will continue to support all his initiatives that are designed to uplift our countrymen's lives," Mendoza said.
Members will toe the line
Mendoza said while party members are free to voice out their opinions, they are expected to "toe the party line" when a decision is reached.
"We are in a democracy and as a matter of practice, the party leadership takes notes and listens to various opinions being offered by our members and use them as guides before arriving at a collective decision," Mendoza said.
NPC acting president and Isabela Representative Giorgidi Aggabao, who was earlier quoted as supporting a Poe-Chiz tandem, also backtracked during the press conference.
NPC was founded by Aquino's uncle, businessman Eduardo "Danding" Cojuangco for his 1992 presidential candidacy.
Inspite of Cojuangco's failed bid, the party grew to become one of the country's most reliable political parties. Its membership is vetted to make sure that everyone respects the position of the leadership.
The baggage of 2013 polls
NPC has proven to be a reliable coalition ally, helping the LP pass Aquino's priority measures.
It moves as a bloc, evidenced by the party's vote on the impeachment of former Ombudsman Merceditas Gutierrez and former Supreme Court Chief Justice Renato Corona.
NPC had a falling out with Roxas during the 2013 elections, however. It saw bitter battles between LP and NPC candidates after the administration party refused to respect the "equity of incumbent rule," an agreement where LP was expected not to field candidates in NPC bailiwicks.
NPC members have openly attacked Roxas but absolved Aquino from LP decision.
Meanwhile, independent politicians Poe and Escudero have maintained close ties with theNPC. – Rappler.com
Who won in the 2016 Philippine elections?
Check out the 2016 official election results through the link below:
Check out the 2016 unofficial election results for the national and local races through the links below
For live updates on the aftermath of the May 9 elections, check out our extensive
2016 Philippine elections
coverage!