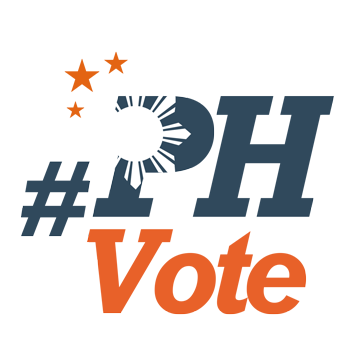 1
Comelec exec hails Aquino's push for anti-dynasty law

MANILA, Philippines – Poll commissioner Luie Guia on Tuesday, July 28, said the Commission on Elections welcomes the President's push for an anti-dynasty law during his last State of the Nation Address (SONA).
In an interview with reporters, Guia pointed out that this was the first time the President pushed for a law against political dynasties.
"For us, it's a welcome development considering that it is required or a mandate of the Constitution that Congress shall pass a law...prohibiting political dynasties. So we will just be glad to implement it," Guia said.
Aquin pushed for an anti-dynasty law during his SONA.
The President explained: "There is something inherently wrong in giving a corrupt family or individual the chance at an indefinite monopoly of public office. It is exactly for that reason that, when someone suggested that I stay on as President, even just for 3 more years, I myself argued against it." (READ: FULL TEXT in English: Aquino's 6th State of the Nation Address)
"If I agreed to this suggestion, I would open the door for such a practice to be repeated in the future. And we cannot be certain if the person who will succeed me will possess sincere intentions – he may instead choose to lord it over our people to pursue his personal interest," Aquino said. (READ: Aquino: It's time to pass anti-dynasty law)
Correcting 'societal imbalance'
In different forms, the proposed anti-dynasty law seeks to limit relatives from simultaneously running for public office, a common practice in the Philippines.
The son of a former president, Aquino himself has relatives in public office. His relatives in government now include his cousin, Senator Paolo Benigno "Bam" Aquino IV. Some of his relatives on both sides of the family also sat as local executives and lawmakers at the time that his mother was president and when he himself was a lawmaker.
The proposed anti-dynasty law, however, has languished in Congress for nearly 3 decades. Congress, after all, includes people to be directly affected by an anti-dynasty law.(READ: How politicians skirt anti-dynasty laws)
Still, Article II Section 26 of the Philippines' 1987 Constitution is clear: "The State shall guarantee equal access to opportunities for public service, and prohibit political dynasties as may be defined by law."
Guia explained that personally, he believes the Philippines needs an anti-dynasty law because "dynasatic relationships tend to perpetuate" themselves.
He said the proposed law can lead to a "dispersal of political power," and eventually correct a "societal imbalance."– Rappler.com
Who won in the 2016 Philippine elections?
Check out the 2016 official election results through the link below:
Check out the 2016 unofficial election results for the national and local races through the links below
For live updates on the aftermath of the May 9 elections, check out our extensive
2016 Philippine elections
coverage!