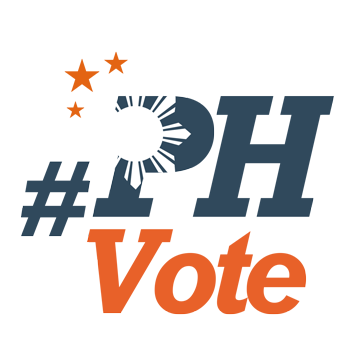 1
Grace Poe, Miriam top VP choices for Mar Roxas – survey

MANILA, Philippines – When Interior Secretary Manuel Roxas II got the endorsement of President Benigno Aquino III of his presidential bid on Friday, July 31, he was not expected to announce a running mate yet.
It was the same with Vice President Jejomar Binay, the standard-bearer of the opposition United Nationalist Alliance, who launched his party and made official his bid on July 1 without a vice presidential candidate yet.
Roxas, like Binay, is still in the process of negotiating within his party and among allies for the running mate that will bring the most advantage to tandem.
The results of a nationwide survey conducted earlier this year by Publicus Asia, a political consultancy firm, could be instructive.
The poll, conducted from February 22 to March 4, asked respondents to pick the running mates of 10 possible presidential contenders for 2016.
The potential standard-bearers who needed partners were Vice President Jejomar Binay, Senator Alan Peter Cayetano, Davao City Mayor Rodrigo Duterte, Senator Francis Escudero, former President Joseph Estrada, Senator Ferdinand Marcos Jr, Senator Grace Poe, Senator Miriam Defensor Santiago, and former Senate President Manuel Villar.
Publicus shared only the top two choices per standard-bearer.
For Roxas, respondents' top two picks for running mate were Grace Poe (33%) and Miriam Defensor Santiago (15%). (READ: The Scrum: Will voters go for ill candidates like Miriam Santiago?)
In fact, senators Poe and Santiago were the top 2 choices for 4 other male presidential contenders: Binay, Duterte, Escudero, and Marcos:
For Binay: Poe (27%); Santiago (13%)

For Duterte: Poe (23%); Santiago (20%)

For Escudero: Poe (49%); Santiago (14%)

For Marcos: Poe (23%); Santiago (18%)
For the other potential presidential contenders, the top two choices for running mates were:
For Cayetano: Poe (36%); Escudero (21%)

For Estrada: Poe (23%); Binay (16%)

For Poe: Escudero (29%); Santiago (14%)

For Villar: Poe (28%); Binay (13%)
The survey had 1,500 respondents from all the regions and an error margin of 2.58% nationwide. The question on preferred running mates for presidential contenders was one of the 149 questions meant to probe the psychographics of Filipino voters ages 17-45 (those who were 17 years old at the time of the survey will be 18 on election year). – Rappler.com
Who won in the 2016 Philippine elections?
Check out the 2016 official election results through the link below:
Check out the 2016 unofficial election results for the national and local races through the links below
For live updates on the aftermath of the May 9 elections, check out our extensive
2016 Philippine elections
coverage!