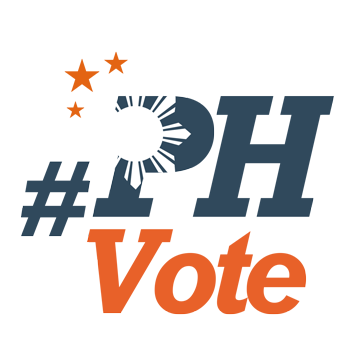 3
The Scrum: Of First Ladies and a VP

For the past 5 years, we have not been distracted, awed or angered by a First Lady.
We sort of liked having a bachelor president, our first. The media fed us gossip on President Aquino's serial dates, inserting questions on his love life even during his press conferences in foreign trips.
Aquino seemed to be entertained by these queries and answered them with humorous lines. Remember this? "My love life is now like Coca-Cola. Before, it was 'regular,' then it became 'light,' now it's 'zero.'" This was his way, perhaps, of diverting attention from more pressing problems of the day.
Today, as we scan the contenders for the 2016 presidential elections, the issue of who will be the First Lady is back. But really, when voting for a president, does his or her choice of spouse matter?
I am posing this question because Korina Sanchez and Elenita Binay, wives of the 2 declared presidential candidates, are strong personalities who, most likely, are in the first circle of influence surrounding their husbands. You can pick up threads of conversation on this subject on Facebook and during discussions with friends.
So when the Ateneo Eagle Watch asked me to paint scenarios for 2016 in its August 6 mid-year briefing, I listed "spouse" as among the potential issues to be raised against Jejomar "Jojo" Binay and Manuel "Mar" Roxas II. I thought it useful to put this subject on the table.
Apparently, there are no surveys on whether a candidate's spouse figures as a plus or minus when deciding to vote for a president. Or whether it is considered at all.
But in our intense personality-driven politics, this cannot be easily dismissed.

Korina, Elenita
Sanchez, a broadcast journalist, has been in the public eye for decades and continues to host "Rated K," a weekly human-interest TV show on ABS-CBN. For years, she was co-anchor of the prime-time news show "TV Patrol" and radio commentator as well; she has been on leave for some time. (READ: 'This is my husband's calling' - Korina Sanchez)
Sanchez had her share of controversies and rubbed some people the wrong way. But she connects to the masses as "Rated K" remains to be among ABS-CBN's highest-rating shows, undefeated. Could it be that the sentiment against her is a Metro Manila thing?
For Binay, the negative factor is not just a matter of perception. She faces 7 graft and malversation charges before the Sandiganbayan for rigged purchases, overpricing of supplies and excess purchases when she was mayor of Makati.
Binay is a medical doctor and was active as an obstetrician before entering politics. She also runs a flower shop business, Blooms and Bouquets.

Escudero as VP?
How about Senator Grace Poe, the woman of the hour, the most wooed candidate?
During the Ateneo Eagle Watch briefing, I listed her potential choice of vice president as a likely negative issue—should she decide to run for president.
A lot has been reported on her sentiments about her friend Senator Francis "Chiz" Escudero. She has often said that she is "comfortable" with him. Escudero even joined Poe in meetings with President Aquino, when he was pursuing her to be part of the administration's 2016 team.
Poe and Escudero have given strong hints about a possible tandem. It seems like he is her oxygen. Escudero comes across as intelligent and competent. But at times he speaks with a forked tongue that doubts about his integrity persist.
Somehow, this reminds me of Aquino's overwhelming regard for personal ties, above the common good. If Poe joins the race and wins, will Escudero be what former police chief Alan Purisima was to Aquino? (READ: Aquino, General Purisima and the past that binds)
After apparently sensing negative reaction, Poe said she would always value "service over friendship."
Spouse vs VP
There's also the question of who can weigh in more during a president's decision-making process: Is it the spouse or his/her vice-president? How First Ladies/Gentlemen behave depends on the cues they get from their spouses.
Similarly, how a vice president performs depends upon his/her relationship and political alliance with the president. What's significant, of course, is that a vice president succeeds the president in case of death or disability.
The answer, really, lies in the big C, the character of the president. It still boils down to this. –Rappler.com
"The Scrum" is Rappler's take on issues and personalities of the 2016 elections. Derived from a media term that refers to reporters surrounding politicians to press them to answer questions and respond candidly, "The Scrum" hopes to spark smart conversations on politics and elections.
Who won in the 2016 Philippine elections?
Check out the 2016 official election results through the link below:
Check out the 2016 unofficial election results for the national and local races through the links below
For live updates on the aftermath of the May 9 elections, check out our extensive
2016 Philippine elections
coverage!