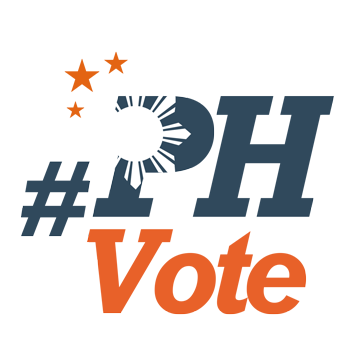 2
On Grace Poe: A common adversary

Senator Grace Poe took center stage amidst the frenzy of debates and guessing games in the run-up to the coming elections. Recent moves by the Poe-Chiz tandem point to a presidential run. But she's missing the point.
The point is there's a common adversary. Ambition can't be fast-tracked; it must be nurtured and give way for the sake of the common good.
The unreliable PCOS proclaimed Poe number one in the 2013 senatorial elections. But the required 99.995% rate of accuracy was not attained. Digital signatures, transmission problems, lack of source code review, nullified votes and the 60-30-10 voting pattern were enough to make a reasonable mind to be a doubting Thomas.
Hounded by these anomalies, was there a true expression of the people's will? Was Grace really number one or did the source code play a hand in it?
Euphoria in La La Land
Comments were made that Grace garnered much more votes compared with PNoy's in the 2010 presidential elections. Statistical probabilities provide a clear-cut answer.
There were 33 accredited candidates for senator including 9 with less political stature. The probability of getting elected out of the net 24 candidates is 50%. In 2010 there were 4 notable candidates for president: Aquino, Estrada, Villar and Teodoro. Disregarding other factors, probability is 25%.
This explains why senatorial candidates tend to get more votes than the president. In fact the 7th placer, Bam, got more votes than his cousin PNoy.
Surveys are very fluid and rankings are not cast in stone. A frontrunner can be dislodged when the equity of the incumbent kicks in. Vying for president is a new ballgame that requires clout, logistics and, of course, experience. Therefore, one should not take early survey results as a crowning moment to the presidency but mere euphoria in La La Land.

Grace's love for the Filipino is unquestionable, I reckon that. But she must take stock of reality. Popularity should not be allowed to transcend good judgment. At best, it's a fleeting phenomenon not because she is a Llamanzares but because she is a Poe.
Exactly the same manner as PNoy is to Cory, but without the premium of a screen name tag. The humble Cory was thrust to the presidency due to the exigencies of the times. There's no such thing happening now, so why should Grace drive the bus?
Power of social media
Let's face it, screen personalities turn to politics because of the dearth of movies to make. And the culture of going gaga over celebrities is fast becoming a thing of the past. In the fight against corruption, social media stood up by spreading the news fast enough to expose not only screen icons doubling as honorable senators, but former mayors as well. Indeed, it has become a valuable tool in transforming the ill informed into conscientious voters. The effect was devastating, just ask that candidate from Makati.
Hitching with the VP is like kissing politics goodbye. Collateral damage is always there; ready to pounce on mistaken beliefs. Politicians who declined an invitation to run with the VP only knew too well. They were smart enough to distance themselves from the alleged corruption, dodging political fallout in the process. Indeed there's truism in that adage, "in politics perception is reality."
Chatters in social media molded a different political landscape. It raised the bar of winnability to a higher level. At this time, though, netizens should focus on the Ombudsman and urge her to file plunder charges as soon as possible. An online petition requesting the Office of the Ombudsman to prioritize this year-old complaint will do the job.
Only then will needless bickering be put into rest. And only then will a candidate be so damaged as to be written off. Besides, didn't the Ombudsman say there's a strong evidence of guilt, so what's taking her so long?
When Mr David filed a disqualification case questioning Poe's eligibility, she said a familiar spin...a demolition job, the same line used by the VP. It has become a broken record so conveniently used where there's a semblance of truth. The clouds of doubt need to be resolved immediately, lest they linger till the coming elections.
In the meantime, Grace stays in the news. Indecision is taking its toll. Was this by design? – Rappler.com
Cesar F. Crisostomo retired from work after 35 years. His first job was as an accounts receivable clerk and was a corporate comptroller. He was also a trial lawyer for two years in the Philippines until he moved to Carson, California. He occasionally gives legal advice to his kababayans, although accounting is the meat of his practice.
Who won in the 2016 Philippine elections?
Check out the 2016 official election results through the link below:
Check out the 2016 unofficial election results for the national and local races through the links below
For live updates on the aftermath of the May 9 elections, check out our extensive
2016 Philippine elections
coverage!