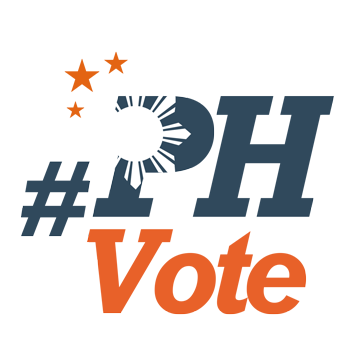 1
Competitor scores Smartmatic for 'monopoly' on polls

MANILA, Philippines – A day after the Commission on Elections (Comelec) decided to lease 93,000 vote-counting machines from Smartmatic, a disqualified bidder scored the company's supposed "monopoly" on Philippine elections.
In a news conference, Dermalog CEO Gunther Mull said the Comelec faced two options – to refurbish old precint count optical (PCOS) machines or to choose a monopoly.
Without naming Smartmatic, he said "the vendor in this position is trying to monopolize, and I think it's quite obvious."
Smartmatic was the only vendor that won bids for the lease of vote-counting machines for the presidential elections in 2016.
It was also the supplier of the Philippines' PCOS machines in 2010 and 2013, the country's first and second automated elections.
Mull told reporters: "I think if we want to get into this market, we are not happy about the monopoly. I don't know how the Philippines feels about it. But monopoly in normal life means I have to pay more, and I get less service and less quality. That is normally the consequence of monopoly for sure."
The joint venture of Dermalog, Stone of David, and Avante was the lone bidder for the refurbishment of 82,000 old PCOS machines.
Citing the lack of time to fix the machines, Smartmatic refused to join this bidding.
Dermalog: We won't go to court
Comelec Commissioner Rowena Guanzon said that by doing this, Smartmatic was "pushing the Commission to the edge." (READ: Poll exec hits Smartmatic for refusing to fix PCOS)
Rappler, as of posting time, is still trying to reach Smartmatic for comment on Dermalog's statement.
Mull said that in any case, Dermalog wants "to contribute as the second joint venture, and show there is another option as well, either for new machines or for refurbishment."
Mull also said Dermalog is offering its services for the 2019 elections.
The Dermalog CEO, however, said the company "will accept any decision of the Comelec."
"We just want to make you aware of our technology. And 100% sure, I can tell you: We will not do what some other competitors in our market do, to go to court. We won't do this," Mull said.
Avante CEO Kevin Chung, for his part, said in the news conference: "Obviously the decision by Comelec is practical, so hopefully more rooms will be opened up by the president or by the Congress or by the Senate to allow them to have a wider latitude, and it will be happening faster." – Rappler.com
Who won in the 2016 Philippine elections?
Check out the 2016 official election results through the link below:
Check out the 2016 unofficial election results for the national and local races through the links below
For live updates on the aftermath of the May 9 elections, check out our extensive
2016 Philippine elections
coverage!