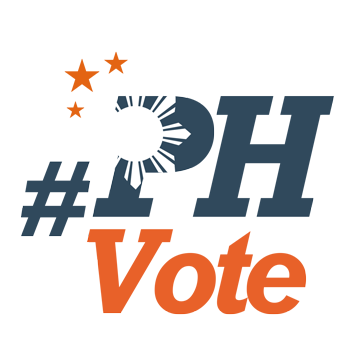 1
If SC stops Smartmatic, ex-bidder eyed to save polls

MANILA, Philippines – If the Supreme Court (SC) stops controversial firm Smartmatic from supplying the Philippines with 93,000 vote-counting machines, the Commission on Elections (Comelec) is considering to tap a disqualified bidder to ensure automated elections in 2016.
"It's a possibility," Comelec Chairman Andres Bautista said recently when asked if disqualified bidder Dermalog can serve as the Comelec's "plan B" if the SC nullifies a recent deal with Smartmatic.
Bautista said the Comelec, however, needs to verify Dermalog's claims about its services.
"Kailangan muna nating malaman kung talagang totoo ba ang sinasabi nila," Bautista said on Tuesday, August 18. (We first need to know if they're telling the truth.)
Dermalog on Friday, August 14, said it could refurbish 81,000 old vote-counting machines by December.
A day earlier, the Comelec junked the proposal to refurbish the old machines because of time constraints.
After all, no bidder was qualified to refurbish the precinct count optical scan (PCOS) machines used in 2010 and 2013.
A Dermalog joint venture was disqualified from this refurbishment deal because the company failed to comply with certain requirements.
Smartmatic, on the other hand, refused to join the bidding for the refurbishment. The Venezuelan company cited lack of time – a reason that a Comelec commissioner saw as "pushing the Commission to the edge."
Because of this, instead of choosing to refurbish the PCOS machines, the Comelec on Thursday, August 13, decided to lease 93,000 vote-counting machines or optical mark readers (OMRs) from Smartmatic. The Comelec is spending around P8 billion ($172.76 million)* on this.
Smartmatic 'monopoly' hit
Bautista explained: "Time is the biggest challenge facing Comelec, and that's why we had to make that decision to already proceed with the lease of 93,000 machines. But that does not foreclose us from still looking at other options."
He said this is why the Comelec is exploring Dermalog's proposal "and looking at its possibility."
Bautista said the poll body, in fact, has tasked Comelec Commissioner Al Parreño "to come up with a protocol as to how to explore this possibility of Dermalog or any other group that wants to try and refurbish these machines."
Dermalog CEO Gunther Mull, for his part, said his group met with Bautista on Friday. He said Dermalog was informed about the Comelec's decision in "a very short meeting."
Mull told reporters: "We just wanted to make you aware that it's a possibility, for refurbishment. We fully accept, for sure, the decision which has been made yesterday. But I don't know, maybe there might be some more devices which might still be required. So in that case, we would be on standby."
He said that, in any case, Dermalog wants "to contribute as the second joint venture, and show there is another option as well, either for new machines or for refurbishment."
Mull also said Dermalog is offering its services for the Philippines' 2019 elections.
At the same time, Mull criticized Smartmatic's supposed monopoly on Philippine elections.
The Dermalog CEO said: "I think if we want to get into this market, we are not happy about the monopoly. I don't know how the Philippines feels about it. But monopoly in normal life means I have to pay more, and I get less service and less quality. That is normally the consequence of monopoly for sure." – Rappler.com
*US$1 = P46.30
Who won in the 2016 Philippine elections?
Check out the 2016 official election results through the link below:
Check out the 2016 unofficial election results for the national and local races through the links below
For live updates on the aftermath of the May 9 elections, check out our extensive
2016 Philippine elections
coverage!