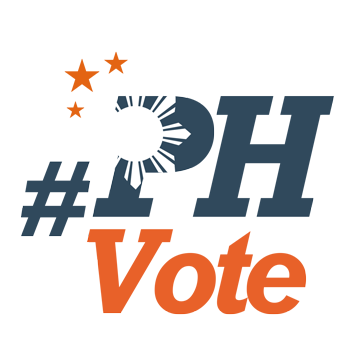 1
Local Vote: Cagayan, Negros Occidental, Tacloban City, Leyte

"Local Vote" is Rappler's weekly wrap-up of news on political developments and alignments in cities, municipalities, and provinces across the Philippines. These reports are filed by our reporters, correspondents, and reliable sources from the localities and political parties.
***
Not campaigning? Declared LP bet distributes PCSO ambulances in Cagayan
TUGUEGARAO CITY, Cagayan – Voters may interpret it another way, but for Presidential Legislative Liaison Officer Manuel Mamba, there is nothing wrong with him joining the recent distribution of 55 ambulances from the Philippine Charity Sweepstakes Office (PCSO) to local government units in 6 provinces.
He said, even municipalities whose mayors are allied with his political nemesis, Senator Juan Ponce Enrile, and with opposition presidential candidate Jejomar Binay, were given ambulances.
Nothing political, Mamba said. The towns of Aparri, Buguey, and Gonzaga – known to be the baluarte of the Enriles – were also given ambulances. Isabela province, known as "Binay country," received 5 units.
The distribution of ambulances, however, came after he had declared his intention to run for governor of Cagayan, and after he admitted that President Benigno Aquino III himself had ordered the ruling Liberal Party (LP) to campaign hard in Cagayan Valley because it's the waterloo of administration presidential bet Manuel Roxas II.
It was no coincidence that Mamba's wife, Mabel, sits in the board of directors of PCSO, and that the ambulances' distribution was held in his hometown of Tuao, about 10 kilometers northwest of Tuguegarao City. Mamba also happens to be the LP's chairman for Cagayan Valley.
On Tuesday, August 18, the PCSO also inaugurated its 48th branch in the country – in Tuao.
PCSO General Manager Jose Ferdinand Rojas II led the distribution of the ambulances and endowment fund to hospitals.
The provinces in Cagayan Valley received the following number of ambulances: Cagayan, 17; Isabela, 5; Quirino, 7; Nueva Vizcaya, 10.
The provinces of Apayao and Kalinga in the Cordillera Administrative Region got 7 and 4 units, respectively. – Raymon Dullana/Rappler.com
***
Negros Occidental's closely-watched contest: vice governorship
BACOLOD CITY, Negros Occidental – Several months' worth of talks to merge Negros Occidental's two major political parties have failed because both camps could not agree on who to field for vice governor in 2016.
The United Negros Alliance or UNegA, which is headed by Governor Alfredo Marañon Jr confirmed that it will field 4th District Representative Jeffrey Ferrer, who is on his final term, for vice governor.
Love Negros, led by 3rd District Representative Alfredo Abelardo Benitez, wants incumbent Vice Governor Eugenio Jose Lacson to seek re-election.
Marañon said there was never a need for a merger because UNegA had always had an "arrangement" right after the 2013 elections "that we will field Ferrer for vice governor."
"No need for a merger. Whoever wants to join us is welcome. Everybody is welcome," he said.
Majority of the members of Love Negros belong to the Nationalist People's Coalition (NPC), the party formed by former ambassador Eduardo "Danding" Cojuangco Jr.
The 2013 elections saw NPC's grip on the province weaken after it kicked out Marañon and Ferrer.
Marañon used to be the provincial chairman of NPC, but he was unceremoniously replaced by Kabankalan City Mayor Isidro Zayco after the former declared he was seeking a second term in the gubernatorial post.
Marañon was challenged by then vice governor Genaro Alvarez Jr, who was the one endorsed by Cojuangco. The incumbent governor eventually defeated Alvarez by 170,000 votes. (READ: Can you defy Danding and win in Negros polls?)
Ferrer, on the other hand, was kicked out from the party because he was closely associated with Marañon. – Marchel P. Espina/Rappler.com
***
Romualdez wives to seek husbands' posts
TACLOBAN CITY, Leyte – The wives of Romualdez cousins Alfred and Martin are being groomed to take over the posts of their husbands, who are both on their 3rd and last terms.
Tacloban City Mayor Alfred Romualdez is preparing wife Cristina, currently a city councilor, to run for mayor. Leyte 1st District Representative Ferdinand Martin Romualdez, meanwhile, is fielding wife Yedda Marie for congresswoman.
It's not clear what Alfred's plans are for 2016, but Ferdinand Martin is said to be eyeing a Senate seat.
Alfred and Cristina are members of the Nacionalista Party, while Martin is with Lakas.
One likely challenger to Cristina's mayoral bid is Vice Mayor Jerry "Sambo" Yaokasin, who wouldn't categorically say what his plans are for the next elections. Yaokasin, aside from being the second highest elected official in Tacloban, is also a church minister and a businessman.
Martin's wife Yedda Marie, a former beauty queen, has been joining her husband in public functions. Posters of her and her husband, as well as posters bearing her name and face, are displayed in public places in the congressional district. – Jazmin Bonifacio/Rappler.com
Who won in the 2016 Philippine elections?
Check out the 2016 official election results through the link below:
Check out the 2016 unofficial election results for the national and local races through the links below
For live updates on the aftermath of the May 9 elections, check out our extensive
2016 Philippine elections
coverage!