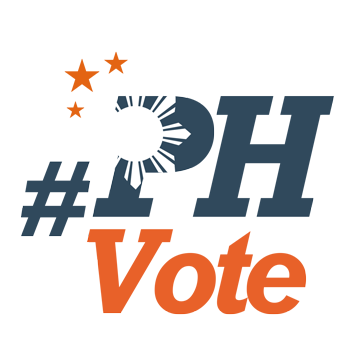 1
The Scrum: Not a walk in the park for Grace Poe

This is not to say that she thinks 2016 will be a walk in the park for her. Senator Grace Poe is smart and exposed enough to know the chameleon nature of politics, with no less than the experience of her late father, FPJ, as its best proof.
But it is one thing to have witnessed it vicariously. It is another to have lived through it.
That is what both Jejomar Binay and Mar Roxas have going for them as they count each day to September, when Poe is expected to finally declare her presidential bid.
Is the month of September – when Poe's allies say she will finally launch her 2016 campaign, and when the next survey results will come out – causing Binay and Roxas sleepless nights? Certainly. But these are men who've spent many troubled nights before this – whether because they were mounting a vice presidential campaign from the bottom of survey rankings, or nursing the deep wounds of a bitter defeat, or addressing universal accusations of incompetence, or battling charges of world-class corruption.
To put it plainly in a language that needs no translation: Handa na ang sikmura nila.
Poe is now beginning her own journey that, without a doubt, would toughen her stomach for a bruising campaign.
Let us count the ways.
Passports and citizenship
Poe's response to questions about her citizenship has evolved from dodging it to making populist statements about it to throwing bits and pieces of facts about it and eventually to saying she won't fully disclose her documents because her enemies would just try to use them against her.
Her lawyer, the election veteran George Garcia, is now even using the language of spin to explain a rather complex legal issue. "Masyado nilang inaapi si Senator Grace Poe. Ganyang-ganyan din ginawa nila sa tatay niya. Lubha nilang minamaliit ang talino at pang-unawa ng Pilipino," he said in a statement. (They're ganging up on Senator Poe. That's what they also did to her father. They are underestimating the intelligence and understanding of the Filipino too much.)
Asked in an ambush interview about why she has so far refused to release all the documents pertinent to the case, Poe told reporters: "Kasi gagamitin nila yung dokumento [laban] sa akin. Mas mabuti na doon na para mismo na ang korte. Lahat na dates na sinasabi naming totoo at makikita niyo doon sa ipapakita namin. Ayoko na patulan dahil sa tingin ko ay masagot din sa SET." (Because they will use the document against me. It's better to submit them in court. All the dates we have been claiming are true and you will see them in what we will present. I don't want to entertain these questions because I know these will all be answered at the Senate Electoral Tribunal.)
This rings hallow from a public official who advocates full government transparency and disclosure.
Her citizenship is not just a legal case. It is a matter of pubic interest – now, not in the future.
Chiz, the elephant in the room
Poe has been advised by everyone supporting her – politicians, big business, friends – that her friend and confidante, Senator Chiz Escudero, will not be good for her campaign. Some have gone to the extent of asking her to drop him. Big businessmen who have pledged to support her candidacy have also reportedly told her that Escudero wouldn't be covered by such support.
What is it with Chiz that politicians and businessmen are wary about? They say he's too pragmatic for comfort. At some point, Poe and Escudero dropped hints to the media that they were going their separate ways. But alas it isn't true. People privy to Poe's preparations say Escudero is a key pillar in the Poe campaign. As an apparent compromise, she has assured supporters she will not be beholden to friends when the time comes. (READ: Is Chiz Escudero weighing down Grace Poe's chances in 2016?)
To some, that time can – and should – also mean now.
Assembling a coalition
Poe seems convinced that the best way to go is to run as independent. It's not going to be easy.
The two parties whose many members are willing to support her, the NPC and NP, might end up declaring 2016 to be free for all. Some in the NPC listen to Escudero; others listen to the boss Danding Cojuangco, who's reportedly not keen on having a party stand on the matter.
For both the NPC and NP to declare 2016 a "free zone" would hurt Roxas, who is banking on keeping the ruling coalition intact, but this would also hurt Poe in the homestretch. She knows that her popularity needs to be converted, and that she is up against one candidate who has mastered grassroots networking and another who has resources and hard lessons learned to make up for his personal deficiencies. We're not even counting the unpredictable Rodrigo Duterte yet.
Beyond the romance of public adulation, beyond the promise of redeeming what's been stolen from her father in 2004, beyond everyone's assurance that things will turn out well, this isn't 1998 for Poe – the election that was the uber-popular Erap Estrada's to lose, when he was faced with an array of weak rivals: the droopy-eyed trapo Joe de Venecia, the brilliant and independent Raul Roco who eventually made a real dent only in Bicol, the Cebuano Lito Osmeña who had nothing beyond Cebu, the has-been Alfredo Lim, and the amateur that was Renato de Villa, among others.
One lady politician (pardon the comparison, Senator Poe) was almost lured to run against Estrada at the time: Gloria Macapagal-Arroyo, who topped the 1995 senatorial race and who, at some point a year before the 1998 presidential race, was just a few percentage points below Estrada in presidential preference surveys.
There are various versions as to why or how Arroyo was eventually convinced to slide down and run instead as De Venecia's running mate. One version from an Arroyo camp insider was that when the campaign funds for her planned presidential bid started coming in, Mike Arroyo started meddling. This supposedly turned off another Arroyo group, which managed to persuade her to take the more practical road: wait it out, run for the VP slot that she was sure to win, and aim for the presidency in 2004.
As fate would have it, she didn't even have to wait for 2004.
At the rate things are going, 2016 will probably yet again surprise even the veterans among us. – Rappler.com
"The Scrum" is Rappler's take on issues and personalities of the 2016 elections. Derived from a media term that refers to reporters surrounding politicians to press them to answer questions and respond candidly, "The Scrum" hopes to spark smart conversations on politics and elections.
Who won in the 2016 Philippine elections?
Check out the 2016 official election results through the link below:
Check out the 2016 unofficial election results for the national and local races through the links below
For live updates on the aftermath of the May 9 elections, check out our extensive
2016 Philippine elections
coverage!