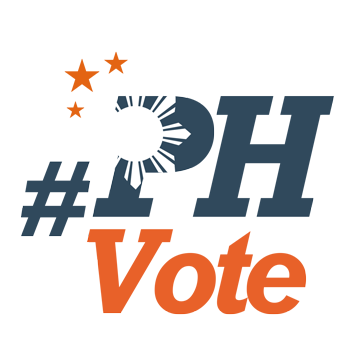 1
Negrenses split between Roxas and Poe?

BACOLOD CITY, Philippines – Will Negrenses be divided on their choice for president, following the following the declaration of Senator Grace Poe that she will run for the highest position in the country on Wednesday, September 16?
This was the question posed by some local officials who believed that the votes in the Negros Island Region will be split between Poe and former Interior Secretary Manuel "Mar" Roxas II, as both of them have strong roots in Negros Occidental.
The former Cabinet official's mother, Judy Araneta-Roxas, is from Bago City; Poe's adoptive mother actress Susan Roxes is from Bacolod City.
Some officials and supporters from Negros Occidental joined Poe at the Bahay ng Alumni in the University of the Philippines where she announced her presidential bid.
Among the provincial officials who were present were Abang-Lingkod party list Representative Stephen Paduano; 3rd District Board Member Patrick Lacson; Vice Mayors Mark Golez of Silay City, Enrique Miravalles of Valladolid, and Felix Feria IV of La Castellana; and former Bacolod City Councilors Al Victor Espino and Ricardo Tan.
Negros Occidental Third District Representative Alfredo Abelardo Benitez, provincial chairman of the Liberal Party, could not attend Poe's event as his family was still in mourning over death of father Jose Conrado "Jolly" Benitez, Vice Mayor Golez said.
He said Poe attended the wake of Benitez's father, who was the deputy minister of human settlements during the administration of late president Ferdinand Marcos.
Golez believed that Poe's pronouncement "will change the political landscape in the country."
"She's very popular. She was the number one senator," he said.
Golez, a member of Pwersa ng Masang Pilipino, said the senator has his "unconditional support."
Lacson, for his part, said that he supports Poe in his belief that "she will be a good president."
"I felt her sincerity more than anything. And I firmly believe that most Filipinos felt the same," said Lacson, also a member of Pwersa ng Masang Pilipino.
'Still a Mar country'
But some officials here remained unfazed by Poe's presidential bid, as they believed Negros Island Region is still "Mar country."
Negros Oriental Vice Governor Edward Mark Macias, a member of Liberal Party, said that Poe's presidential bid is expected. "That's what democracy is all about," he said.
"For me, it doesn't change the situation. The most qualified person to lead the country is still Roxas," Macias added.
He said that "Negros Island is a Mar country." Roxas "knows us and our situation. He's among us. He's a Visayan," Macias stressed.
Macias said that he doesn't think Negros Island will divide its votes between Roxas and Poe. "I'm very confident that Mar will prevail in Negros."
When pressed for a comment on Poe's declaration, Negros Occidental Governor Alfredo Marañon Jr only said, "No comment."
Marañon, a staunch supporter of Roxas, had earlier said that Roxas will have an overwhelming win here in the 2016 elections.
The governor had said that the whole Negros Island, including Negros Oriental, can deliver 1.5 million votes for the standard bearer of the administration party. He pointed out that the popularity of Roxas had surged in the two provinces, as the latter is very instrumental in the creation of Negros Island Region.
Vice Governor Eugenio Jose Lacson, for his part, said that "the Liberal Party will be hard pressed to look for a vice presidential candidate, as there are now 3 candidates."

The vice governor, too, is supporting the bid of Roxas even if his party, the Nationalist People's Coalition, has yet to announce its favored presidential candidate. – Rappler.com
Who won in the 2016 Philippine elections?
Check out the 2016 official election results through the link below:
Check out the 2016 unofficial election results for the national and local races through the links below
For live updates on the aftermath of the May 9 elections, check out our extensive
2016 Philippine elections
coverage!