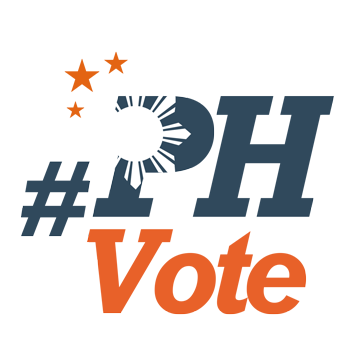 1
Bad labels prompt Comelec to rename voting machines

MANILA, Philipines – From PCOS to OMR to VCM, the Commission on Elections (Comelec) has called vote-counting machines by different names in recent months.
From precinct count optical scan (PCOS) in 2010 and 2013, the Comelec began to call them optical mark readers (OMRs). Eventually, the poll body decided to refer to them as vote-counting machines (VCMs).
PCOS, OMR, and VCM mean basically the same thing – they're the machines Filipinos use when they elect their leaders. OMR, for one, is a generic name for PCOS machines.
Bad labels, however, prompted the Comelec to rename these machines as VCM, Comelec Chairman Andres Bautista told a congressional hearing on Thursday, September 17.
Bautista said this after Senator Aquilino Pimentel III, chairman of the joint congressional oversight committee on the automated election system, asked the Comelec chief, "Why are we shifting from the term PCOS to OMR?" Bautista quipped, "VCM."
Eliciting laughter, Bautista explained: "'Yung PCOS, tinatawag, Hocus-PCOS. Tapos po itong OMR naman, may narinig po kami, 'O-Mar' daw. Kaya sabi ko, para ano, VCM na lang." (The PCOS was called Hocus-PCOS. Then on the OMR, we heard something like, "O-Mar." So I said, let's just call it VCM.)
'We have elections to run'
Hocus-PCOS comes from the word hocus-pocus, which the Merriam-Webster dictionary defines as "nonsense or sham, used especially to cloak deception."
Critics give these label because PCOS machines, manufactured by controversial firm Smartmatic, supposedly can be easily rigged. (READ: It's final: PH to use contentious voting machines)
O-Mar, on the other hand, alludes to administration standard-bearer Manuel "Mar" Roxas II.
The poll body's detractors say the Comelec could give undue advantage to Roxas.
Bautista is avoiding these labels as he stresses, in different instances, the need to give the Comelec a clean image. (Watch Rappler's interview with Bautista below.)
At the same time, Bautista is urging the Comelec's critics to help the poll body instead of only resurrecting old issues from the Philippines' first two automated elections, in 2010 and 2013.
"We can't keep going back to the past because we have elections to run in 2016," Bautista said on Thursday. – Rappler.com
Who won in the 2016 Philippine elections?
Check out the 2016 official election results through the link below:
Check out the 2016 unofficial election results for the national and local races through the links below
For live updates on the aftermath of the May 9 elections, check out our extensive
2016 Philippine elections
coverage!