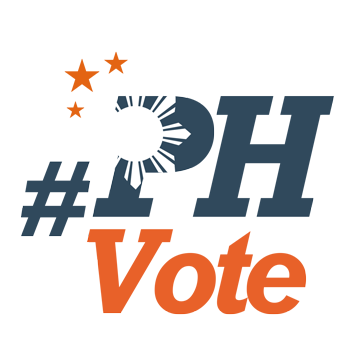 1
'Stability' in Comelec after CA confirms poll chief

MANILA, Philippines – No longer beholden to the President for a reappointment, Commission on Elections (Comelec) Chairman Andres Bautista on Tuesday, September 22, hailed the Commission on Appointments (CA) for finally confirming his post in the poll body.
Bautista on Tuesday got the CA's nod alongside newly appointed Interior Secretary Mel Senen Sarmiento. (READ: Mel Sarmiento breezes through Commission on Appointments)
"Of course ang maganda nga sa pagkakakompirma, magkakaroon ng stability," Bautista, a former law school dean, said in an interview with reporters. (Of course what's good about being confirmed is, there will be stability.)
"Dahil dito talagang tuluy-tuloy lang ang ating paghahanda para sa halalan," Bautista added. (Because of this, our preparations for the elections will really be in full swing.)
Now only Comelec Commissioner Sheriff Abas remains the only member of the 7-member Comelec whom the CA has not confirmed.
Observers earlier feared that if Bautista failed to get the CA's confirmation, this could compromise his independence months before the May 2016 elections.
This is because, if not confirmed by the CA, he would have to be reappointed by President Benigno Aquino III to remain in Comelec. Aquino has a stake in the 2016 elections because he has endorsed his party mate, Manuel Roxas II, as a presidential candidate.
Derailed by Enrile's request
His confirmation comes after Senate Minority Leader Juan Ponce Enrile said Bautista complied with a requirement he earlier set, reports said.
Enrile earlier required Bautista to file a written report on the 2013 elections, which took place under then Comelec chairman Sixto Brillantes Jr.
Officials of Philcomsat, a company where Enrile's daughter also sits as board member, also opposed Bautista's confirmation on September 2. The Philcomsat officials cited Bautista's alleged wrongdoings when he chaired the Presidential Commission on Good Government, which Bautista denied as "completely untrue."
The CA confirmed Bautista's appointment despite this opposition.
The Philippine Constitution requires Comelec commissioners, heads of executive departments, ambassadors, and officers of the armed forces, among others, to get the CA's confirmation after the President appointed them. (READ: Confirmation limbo: Long but futile process?)
Composed of lawmakers, the CA is part of checks and balances in Philippine government. The confirmation process, however, is also prone to abuse because of politics. – Rappler.com
Who won in the 2016 Philippine elections?
Check out the 2016 official election results through the link below:
Check out the 2016 unofficial election results for the national and local races through the links below
For live updates on the aftermath of the May 9 elections, check out our extensive
2016 Philippine elections
coverage!