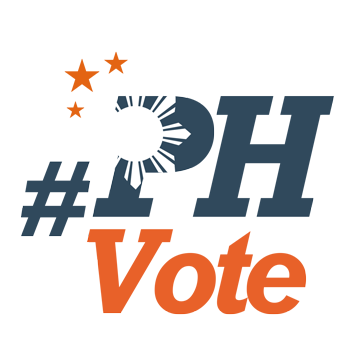 1
Local Vote: Cagayan, Pangasinan, Parañaque

"Local Vote" is Rappler's weekly wrap-up of news on political developments and alignments in cities, municipalities, and provinces across the Philippines. These reports are filed by our reporters, correspondents, and reliable sources from the localities and political parties.
***
Cagayan: Is Jack Enrile gearing up for a congressional comeback?
TUGUEGARAO, Cagayan – Juan "Jack" Ponce Enrile Jr, son of Senator Juan Ponce Enrile, recently visited several towns in the first district of Cagayan, giving signs that he may again run for a congressional seat.
Enrile visited the towns of Santa Ana, Gonzaga, Buguey, Santa Teresita, Aparri and Camalaniugan from September 10-11. The mayors of these towns are all allies of Enrile. He served as representative of the district for 3 consecutive terms or 9 years.
A Rappler's source close to the younger Enrile said the family's original plan was for Jack to run for governor, and for his father to run for congressman. The senator has since supposedly decided that only one Enrile should seek a local post and therefore advised Jack to seek his old congressional seat.
So far, 3 names are being floated as contenders for Cagayan governor in 2016: Vice Governor Leonides Fausto, Liberal Party stalwart Manuel Mamba, and the incumbent governor's daughter Cristina Antonio.
The younger Antonio's announcement of her gubernatorial bid fueled talks that Govenor Antonio and Vice Governor Fausto, who were allies in 2013, may have parted ways. – Raymon Dullana/Rappler.com
***
Pangasinan: Who'll make for better governor: congressman or barangay chair?
DAGUPAN CITY, Pangasinan – This is how former Pangasinan 5th District Representative Mark Cojuangco is framing the 2016 gubernatorial race in his province: can a barangay captain be more qualified than he?
Cojuangco, who declared his candidacy for governor as early as February 2014, said his experience in local government and as long-time congressman makes him "more qualified" to run the province than Amado Espino III, a village chairperson who happens to be the son and namesake of the outgoing governor.
"ABC president siya, kapitan lang siya (He's an ABC president, he is just a captain)," Cojuangco said of his rival.
ABC refers to the Association of the Barangay Captains. As provincial chairman of the ABC, the younger Espino sits ex-officio as board member of the province.
"I think mas qualified ako, sa edad na lang (I think am more qualified, just based on our age). I'm 58 and he's 32. I've been a congressman for 9 years and he a mayor of a first class municipality for 9 years," Cojuangco told Rappler in a recent phone interview. "Mas marami akong madadala sa Pangasinan kaysa sa kanya (I have more to bring to Pangasinan than him)."
Pangasinan is the 3rd vote-richest province with over 1.6 million voters.
Governor Amado Espino Jr and Cojuangco were allies in the last 3 elections, but parted ways when the latter declared his intent to run as governor without consulting the party.
But Cojuangco clarified that the NPC, which he chairs in the province, did not push away the older Espino. "We supported him in his 3 terms as governor. Ang tingin ko, siya ang umalis sa amin at hindi kami ang umalis sa kanya (I think he's the one who left us and not us who left him)," Cojuangco said.
Espino Jr, who is on his last term as governor, will run for congressman against Cojuangco's wife, the incumbent Kimi Cojuangco. – Raymon Dullana/Rappler.com
***
6 celebrities want to be Parañaque councilors
PARAÑAQUE CITY – Has Parañaque in southern Metro Manila been trying to steal the title "City of Stars" from Quezon City in the north? It looks like it, with 6 celebrities seeking seats in the city council under the Liberal Party (LP) banner alone.
In a recent press release from the city government, Mayor Edwin Olivarez, who chairs the local LP, said that actor Vandolph Quizon recently took his oath at the party headquarters in Cubao, despite the fact that his mother, actress Alma Moreno, is reportedly running for senator under the banner of the opposition United Nationalist Alliance.
Running for re-election as councilors under LP are singer Roselle Nava, actor John Ryan Yllana (brother of former Vice Mayor Anjo Yllana), professional basketball coach Jason Webb (son of former senator Freddie Webb), Vincent "Bingky" Favis, and Viktor Eriko Sotto, son of former city councilor and actor Val Sotto and nephew of Eat Bulaga host Vic Sotto. – Rappler.com
Who won in the 2016 Philippine elections?
Check out the 2016 official election results through the link below:
Check out the 2016 unofficial election results for the national and local races through the links below
For live updates on the aftermath of the May 9 elections, check out our extensive
2016 Philippine elections
coverage!