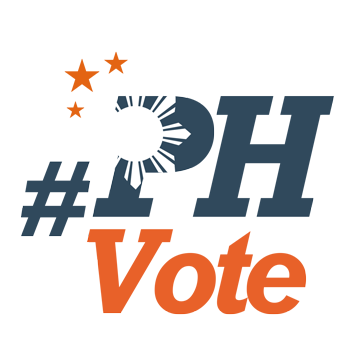 1
Robredo on VP offer: 'If I were to be cerebral, the answer is no'

MANILA, Philippines – With only days before the ruling Liberal Party (LP) announces its candidate for vice president and its senatorial slate, the woman offered to be Manuel Roxas II's running mate said that if she were to be "cerebral" about it, the answer would be "no."
"I've always been closed [to the idea of running for vice president]," said Camarines Sur Representative Maria Leonor "Leni" Robredo in a Q&A at Rappler's Social Good Summit on Saturday, September 26, in Pasay City.
Robredo was formally offered the slot last week, after neophyte Senator Grace Poe, whom the LP had been wooing to be its vice presidential candidate, declared her presidential bid. The first-time representative asked for time to mull over the offer.
"I don't think I'm prepared for something as big as this one. Over the past few days, I was asked to at least just be open to the idea. I was telling everyone if that I would be cerebral about it, the answer is really no," said Robredo.
On Tuesday, September 22, President Benigno Aquino III met with Robredo and her two daughters to "clear the air" on the LP's offer.
When asked about the LP's offer, the Camarines Sur representative turned emotional as she addressed the crowd at the Social Good Summit.
"Mahirap sagutin (It's hard to answer). I promised that I would be open about it. I don't have much time left to decide. Hindi ko alam kung maiintidihan ito ng lahat (I'm not sure if everyone can understand) but really, I have left everything to God's hands," she said.
The LP is set to announce the running mate of Roxas after its National Executive Council (NECO) convenes on September 30, Wednesday. Sources close to Robredo had previously told Rappler that the lawmaker asked for until September 30 to make the big decision.
'Passion to serve' post-EDSA
Robredo is the widow of former interior secretary Jesse Robredo, who was an LP member himself. Before being appointed to a Cabinet post, he was a multi-awarded mayor of Naga City.
The two met after the EDSA Revolution, in a government agency tasked to safeguard the Bicol River basin. Robredo was supposed to study and pursue a career in law, following the foot steps of her father. But public service beckoned.
"You could say our love story was born out of the euphoria of EDSA – from the passion and desire to truly serve," she said.
Speaking at the Social Good Summit, Robredo talked about how in her late husband's more than two decades in politics, she chose to stay away from the limelight and instead focused on her own advocacies, working as a lawyer to the less privileged in the Bicol region.
"Many say to be an empowered woman of our society, we always have to stand up and be heard, that all have to listen to our voice at every opportunity. Many say gender equality is all about being as strong as a man [but] in my life at least, it meant knowing when to let go of the limelight and knowing when to step up," said Robredo.
She added: "I was lucky that I was blessed with a husband who allowed me to understand the true value of a woman. My husband valued my judgment because I valued mine."
The legacy of Jesse Robredo is among the many reasons why she says it's hard to turn down the LP's offer outright.
Difficult decisions
"Yung pagiging asawa ng asawa ko, merong mga considerations na bigger than ourselves. Klaro 'yun sa amin, so 'yun ang nakakapahirap. Hindi ito 'yung tipong puwedeng ka lang humindi at tatalikod (Being my husband's wife, there are considerations that are bigger than ourselves. That's clear to us, so it makes the situation harder. It's not as if I can just say no and turn my back on the offer)," Robredo later told Rappler in a chance interview.
Robredo's 3 daughters are against her running for vice president. The neophyte lawmaker is also worried about her district. Robredo ran in 2013 to ensure that the politically entrenched Villafuertes would not continue to lord over the 3rd congressional district of Camarines Sur.
The Robredo family's question back in 2012, when the plane bearing Jesse Robredo crashed of the coast of Masbate, was why things had to happen the way they did.
"Ngayon, 'yun rin ang tanong namin: Sa dinami-dami, bakit ako? Wala pa ring sagot eh (Now, it's the same question: Of all the choices out there, why me? I still haven't gotten an answer)," she said.
It's a deeply personal decision for Robredo, whose youngest daughter in only in high school. "Siyempre meron kaming…instinct for self-preservation. Isa itong bagay na hindi sigurado, isang bagay na very public life. Puwede sa asawa ko pero sa amin, hindi talaga. So ang tanong, kaya mo ba 'yun isugal sa isang bagay na hindi mo naman alam kung ano kahihinatnan?" she told Rappler.
(Of course there's that instinct for self-preservation. This is something that is uncertain, something that means a very public life. That worked for my husband but for us, it's really won't. So the question is: Can you risk that for something that you're unsure of?)
Robredo said she's been asking her late husband for advice on what he would've wanted her to do. "Ang problema lang, hindi pa rin ako sinasagot (The problem is, I haven't gotten a response yet)," she quipped.
Watch her full speech here:
– Rappler.com
Who won in the 2016 Philippine elections?
Check out the 2016 official election results through the link below:
Check out the 2016 unofficial election results for the national and local races through the links below
For live updates on the aftermath of the May 9 elections, check out our extensive
2016 Philippine elections
coverage!