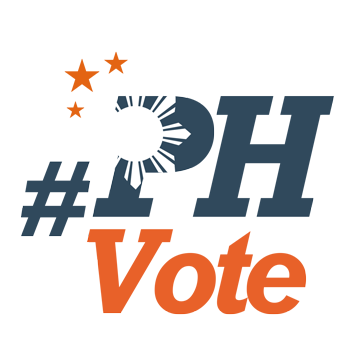 1
Grace Poe to skip NUP national convention

MANILA, Philippines – Senator Grace Poe will not attend the grand national convention of the National Unity Party (NUP) on Monday, September 28.
Poe said she had a commitment before she got the invitation from the political party. NUP earlier said it sent Davao del Norte Representative Antonio Lagdameo Jr to talk to the neophyte senator.
"I thank NUP for their invitation. We notified them as early as Wednesday last week that I would be unable to join them tomorrow," Poe said in a text message on Sunday.
NUP also invited other declared presidential candidates: Vice President Jejomar Binay and administration standard-bearer Manuel "Mar" Roxas II. Senator Ferdinand Marcos Jr, despite being coy about his political plans for 2016, was also invited. All 3 are given an hour to talk before NUP's 500 party members.
NUP, established by former supporters of former president Gloria Macapagal Arroyo, is part of the administration coalition, together with the Liberal Party, the Nationalist People's Coalition, and the Nacionalista Party. The NUP, NPC, and the NP have yet to announce the candidates they will support in 2016.
Cavite Representative Elpidio Barzaga Jr, NUP vice president for external affairs, earlier told Rappler they invited the candidates to help the party members decide on whom to support in 2016.
"Right now, we don't have official candidates. As a matter of fact, some are for Sec Mar, there are some for Jojo Binay, and even some for Grace Poe. It's too early to decide now; they are not official candidates yet until they file their certificates of candidacy," Barzaga told Rappler on Tuesday, September 22.
Despite this, Poe said she already met with some party leaders earlier. Rappler found out Poe met with them before her declaration on September 16 and invited them to her event. NUP executive director Reginald Velasco, in fact, attended Poe's declaration and listened to the senator's 20-point agenda.
"I already met with a few leaders of the NUP, a few weeks ago, and I've presented our platform of government to the public last September 16," Poe said.
Barzaga said the party would decide by October, as they would also consider a candidate's running mate, senatorial slate, and platforms. – Rappler.com
Who won in the 2016 Philippine elections?
Check out the 2016 official election results through the link below:
Check out the 2016 unofficial election results for the national and local races through the links below
For live updates on the aftermath of the May 9 elections, check out our extensive
2016 Philippine elections
coverage!