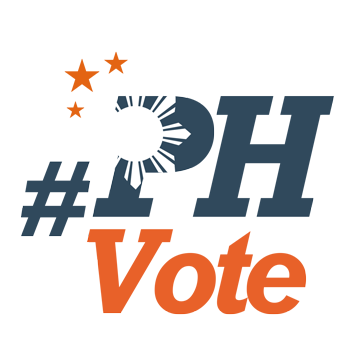 1
NUP members 'free' to choose presidential bets in 2016 – solon

BACOLOD CITY, Philippines – Members of the National Unity Party (NUP), have been given the liberty to endorse the presidential candidates they want, a party official here said on Wednesday, September 30.
This was two days after NUP held its national convention in Pasay City and invited known aspirants for the highest post to discuss their platform. (READ: How VP Binay, Bongbong Marcos, Mar Roxas wooed NUP)
Vice President Jejomar Binay and resigned Interior Secretary Manuel Roxas II spoke, while Senator Grace Poe said she had sent word she couldn't make it. Senator Ferdinand Marcos Jr, widely believed to be running for vice president, also graced the NUP event.
READ:
Binay wants new form of pork barrel for Congress
Binay: Ban cases vs candidates one year before polls
Bongbong Marcos seeks NUP support: I will try to unify the country
"No NUP members are seeking any national position that's why we're free to choose [which presidential candidate to support," said Negros Occidental 4th District Representative Jeffrey Ferrer.
Ferrer, who is the party's chairman for Western Visayas, said that while members are given a "free hand" on who to support in 2016, "majority of the party are supporting Roxas."
He said that while some members are endorsing other presidential bets, the party is strongest in Western Visayas, where Roxas traces his roots, and Central Visayas.
"Not only is he an Ilonggo but he has had a good performance" as a public official, Ferrer added.
Roxas' mother, Judy Araneta-Roxas, is from Bago City, Negros Occidental.
"He (Roxas) is from the province and his mother is from my district," Ferrer said.
Ferrer said the NUP is the "second largest party in the House of Representatives." He added that there are 45 members in the House while the party is composed of 900 members nationwide. (The party website claims 1,500 members.)
He said that "all members from these regions are solid on Roxas" and could deliver votes for the administration party standard-bearer.
"As regional chairman, I have already pledged my support for Mar. I believed most [members] are for him. He is capable of running the nation. He has good track record in public service," the lawmaker said.
Ferrer, chairman of the House committee on public order and safety, said that he had worked closely with Roxas when he was still a secretary of the Department of the Interior and Local Government.
Meanwhile, Ferrer said that 9 officials from Bacolod City and Negros Occidental took oath as members of NUP during the national convention.
Fourth district Board Member Jose Benito Alonso and his brother, Pontevedra Mayor Jose Maria Alonso, and San Enrique Mayor Mario Magno officially joined NUP after they bolted the Nationalist People's Coalition in 2013.
Joining them were La Carlota City Vice Mayor Luis Jalandoni; Isabela Vice Mayor Francis Malabor and his nephew, Renator Malabor Jr, who is former chair of Isabela Sangguniang Kabataan Federation and son of slain board member Renato Malabor; and 3 Bacolod officials: Councilor Alex Paglumotan, former Councilor Homer Bais, and Liga ng mga Barangay president Noli Villarosa. – Rappler.com
Who won in the 2016 Philippine elections?
Check out the 2016 official election results through the link below:
Check out the 2016 unofficial election results for the national and local races through the links below
For live updates on the aftermath of the May 9 elections, check out our extensive
2016 Philippine elections
coverage!