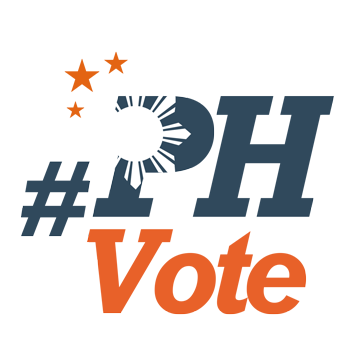 3
Erap endorses leftist leader Neri Colmenares for senator

MANILA, Philippines (UPDATED) – Former President now Manila Mayor Joseph "Erap" Estrada on Wednesday, September 30, endorsed leftist congressman Neri Colmenares for Philippine senator in the 2016 elections.
"At, hindi pa man naidaraos ang 2016 elections, sumasaludo na ako sa isa sa ating magiging bagong senador," he said of Colmenares in his remarks during the Makabayan's 3rd National Congress and Party Convention.
(And, even way before the conduct of the 2016 elections, I already like to greet one of those who will become our new senators.)
Makabayan is the bloc of leftist organizations that are represented in the Lower House of Congress.
The Manila mayor delivered a speech interrupted by his signature witticisms to a crowd of mostly Makabayan supporters donning red shirts at the San Andres Sports Complex in Manila.
Estrada touted the pro-poor agenda of the Makabayan bloc.
"Your preparations for the 2016 national elections are a firm indication of your commitment to be part of our nation's progress, an equitable and balanced progress that gives every Filipino – especially those from marginalized sectors – the chance to achieve a better quality of life," he said, thereafter joking about being able to deliver the said statement in English.
Estrada outlined measures he enforced when he was president that, he said, lifted the economic burden of the masses. These included preventing electricity rate hikes and train fare hikes.
Estrada had run as president under a platform of prioritizing the poor, making "Erap para sa mahirap (Erap for the poor)" a Filipino catchphrase.

'Reform-oriented'
"Cong. Neri is the first candidate I chose to endorse because I believe in him and his vision for our country," Estrada added. He cited Colmenares' role in stopping a rate hike born out of generation charges or the cost of producing electricity from being passed on to consumers.
Colmenares was among the petitioners that successfully secured a temporary restraining order from the Supreme Court (SC ) against the record-high rate increase of the Manila Electric Company (Meralco).
He had argued before the SC that distribution firm Meralco artificially inflated the rate by buying from the spot market electricity supply that it had already bought beforehand. Meralco countered by citing the must-bid rule where generation or supply companies are required to bid in the market, including companies Meralco had contracted.
Imagine the magnitude of what Colmenares can do as a senator, Estrada told the crowd.
"Kinikilala ko ang inyong samahan bilang tagapagsulong ng reporma sa pamahalaan at lipunan," he said. (I recognize your organization as a driver of reform in government and society.)
The Makabayan bloc has also repeatedly called for a P16,000-per-month nationwide minimum wage and the lowering of income taxes. It has also opposed tuition fee increase, train fare increase, and increases in members' contributions to the state health insurance and social insurance systems.
'Ganyan kayo kalakas'
The mayor joked that he ordered the expedited renovation of Wednesday's venue in time for Makabayan's convention.
"Ganyan kayo kalakas sa akin. Any tanong ko lang, ako naman ba eh malakas din sa inyo?" he quipped. (That's how important you are to me. My question is, am I important to you?)

Estrada is in his first term as Manila mayor, saying 3 years ago that he would only sit as chief executive of Manila for a single term to make way for his then running mate and now Manila Vice Mayor Isko Moreno.
He won by a relatively slim margin of over 30,000 votes against his rival, then re-electionist Manila Mayor Alfredo Lim.
Estrada said he is confident he will be aligning by the 2016 elections with the same party as Moreno, who recently hinted at a 2016 candidacy for a higher post. – Rappler.com
Who won in the 2016 Philippine elections?
Check out the 2016 official election results through the link below:
Check out the 2016 unofficial election results for the national and local races through the links below
For live updates on the aftermath of the May 9 elections, check out our extensive
2016 Philippine elections
coverage!