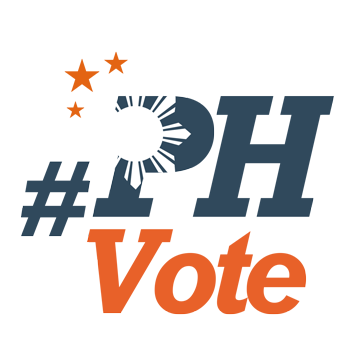 1
Yolanda 'misunderstanding will be straightened out' – Petilla

MANILA, Philippines – A Liberal Party (LP) member who is set to run for senator in 2016 said he would help "straighten out" and clarify what he described as misinformation in the aftermath of Super Typhoon Yolanda (Haiyan) in November 2013.
"We will try to make them understand na ang sinasabi ko parati na kung tutuusin si Mar Roxas and the President are also victims sa medyo pagkalito ng information na nangyari sa Yolanda," former Energy Secretary and ex-Leyte Governor Jericho Petilla told reporters in a chance interview on Wednesday, September 30, after the LP's National Executive Council (NECO) formalized the nomination of Manuel Roxas II as the ruling party's 2016 standard-bearer. (We will try to make them understand what I've always been saying that if you think about it, Mar Roxas and President Benigno Aquino III are also victims in the misinformation that happened during Yolanda.)
Petilla was asked about sentiments in Leyte that the Aquino administration fell short in its efforts to address immediate and long-term needs after the deadly typhoon.
Tacloban City in Leyte received the brunt of Yolanda's fury when the storm made landfall in 2013.
"It will be straightened out in the due time. And I will help them do it because ako'y taga-doon rin at alam ko ang nangyari: sino ang gumalaw, at sino ang natulog at sino ang nagclaclaim na gumawa pero wala naman talagang ginagawa. I know that because I was there," said Petilla.
(I come from Leyte, too, and I know what happened. I know who really worked, I know who was just asleep and I know who claimed to work when in reality, he or she didn't do anything.)
The government's response – or its perceived dismal response – is expected to be among the issues Roxas will have to answer during the campaign.
Problems in Tacloban
Roxas, who was then interior secretary, was among the many Cabinet secretaries tasked to handle relief operations immediately after the storm. Both Roxas and Defense Secretary Voltaire Gazmin were in Leyte before Yolanda made landfall to help in the preparations for the supertyphoon.
Problems in Tacloban were aggravated by politics in the city. (READ: Politics, lack of command hound Tacloban)
Tacloban City Mayor Alfred Romualdez would later accuse Roxas and Aquino of refusing to take over rescue efforts in the city until they formally turned over control to the national government.
But Roxas said he only wanted to do this to clarify the role of the national and local governments.
A video of the meeting between Roxas and Romualdez would later find its way online. In an "edited" version of the video, Roxas is seen uttering the now-infamous line "You are a Romualdez and the President is an Aquino."
Romualdez comes from the clan of former First Lady Imelda Romualdez Marcos, whose husband, the late dictator Ferdinand Marcos, put the President's father in jail. Aquino's father, Benigno Jr, was assassinated under the Marcos regime.
The Petillas and the Romualdezes are also fierce political rivals in the province. When Yolanda hit Leyte, Petilla's younger brother Leopoldo Dominico Petilla was the incumbent governor.
The Visayas vote
The Visayas is traditionally a stronghold of Roxas, who traces his roots to Capiz on his father's side and Negros Occidental on his mother's side. (READ: Roxas' pitch to mayors in Iloilo: I'll give you a Visayas president)
The latest Pulse Asia survey hints at this continuing trend for Roxas. In their latest Ulat ng Bayan national survey, Roxas was the top choice of 34% of respondents from that part of the country.
When he ran for vice president in 2010, Roxas won overwhelmingly in the two biggest provinces in the Visayas – Cebu and Negros Occidental.
But Leyte and other Eastern Visayas provinces favored Roxas' opponent, opposition leader Vice President Jejomar Binay in the same race.
While he is strong in the Visayas, Roxas isn't as popular in the National Capital Region, the rest of Luzon, and Mindanao, according to the same Pulse Asia survey. – Rappler.com
Who won in the 2016 Philippine elections?
Check out the 2016 official election results through the link below:
Check out the 2016 unofficial election results for the national and local races through the links below
For live updates on the aftermath of the May 9 elections, check out our extensive
2016 Philippine elections
coverage!