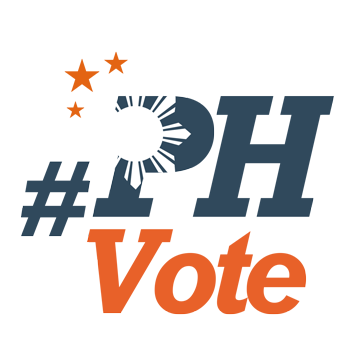 1
Grace Poe's counsel: David's camp 'distorting the truth'

MANILA, Philippines – The camp of Senator Grace Poe cried foul over the "distortion of truth" made by the camp of lawyer Rizalito David in their recent statements to media about her citizenship.
George Garcia, Poe's counsel, questioned David's intention when he filed on Wednesday, September 30, a 160-page Offer of Evidence that is separate from the memorandum required by the Senate Electoral Tribunal (SET).
He said the other camp is "complicating" the issue by bringing in other matters, such as changes made in Poe's 2006 Certificate of Live Birth and her alleged use of an American passport even after renouncing her citizenship.
"Alam 'nyo po, hindi issue 'yun sa Senate Electoral Tribunal. Nung preliminary conference, hindi po issue 'yun – hindi po 'yun magsasabi kung natural born citizen o hindi si Senator Grace Poe," Garcia said in a press conference on Thursday, October 1.
(You know that is not the issue of the Senate Electoral Tribunal. During the preliminary conference, that was no the issue – that won't say whether or not Senator Grace Poe is a natural born citizen. )
He added: "Sana po 'wag na sila dun mag-concentrate. Ang katotohanan, isa lang po ang issue na hinaharap ni Senator Grace Poe: siya po ba ay natural born citizen? Ano ang dahilan, eksplanasyon kung bakit siya natural born Filipino?"
(I hope they don't concentrate on that. The truth is, there is only one issue she's facing: Is she a natural born citizen? What explains why she's a natural born Filipino?)
Poe is facing a disqualification case filed against her by David, a defeated senatorial candidate in 2013. (READ: TIMELINE: Grace Poe's citizenship, residency)
The petitioner is questioning Poe's qualification as senator, arguing that since she is a foundling, there is a possibility that she is not a natural born Filipino and should have been disqualified as senator.
'Not naturalized'
During the SET oral arguments on September 21, Associate Justice Arturo Brion asked the camp of Poe to include in their memorandum proof that Poe is a natural born Filipino.
Meanwhile, Senior Justice Antonio Carpio, chair of the SET, recognized her as "at least" a naturalized citizen. (READ: 'Decency requires Poe should fix citizenship issue first')
But Garcia on Thursday said it is wrong to consider her a naturalized citizen.
"Isa lang tanong namin: Kung naturalized kami, ano'ng dati naming citizenship? Hindi ba ganun 'yung naturalized, may dating citizenship na foreigner?" he told reporters after the press conference.
(We only have one question: If we're naturalized, what is our previous citizenship? Isn't that how naturalization is, that there was a previous, foreign citizenship?)
He added: "So kung ikaw po dati ay American, nagpa-naturalize ka, naging Filipino ka. May pinanggalingan kang citizenship. Eh wala namang ibang citizenship si Senator Grace Poe, di ba? Filipino siyang 'pinanganak, Filipino siya hanggang ngayon. Ang tanong ko, bakit naturalized?"
(So if you were an American before, and you applied for naturalizaion, you become a Filipino. You had a previous citizenship. But Senator Grace Poe had no other citizenship, right? She was born a Filipino, she is still a Filipino today. So my question is, why naturalized?)
And if David's camp is confident they have majority of the votes of the SET, Garcia said they are "over, over confident" that the tribunal will resolve the case on the merits and based on the law."
The tribunal required both camps to submit their memorandum on or before October 6, or 15 days after the September 21 oral arguments. Garcia said they will file either on Friday, October 2, or on Monday, October 5. – Rappler.com
Who won in the 2016 Philippine elections?
Check out the 2016 official election results through the link below:
Check out the 2016 unofficial election results for the national and local races through the links below
For live updates on the aftermath of the May 9 elections, check out our extensive
2016 Philippine elections
coverage!