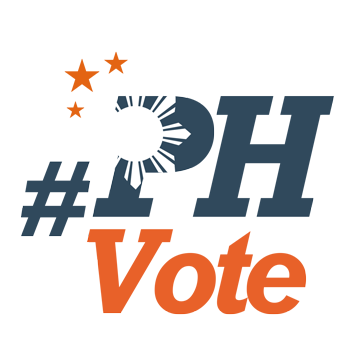 2
Political kingpin Emano no-show in UNA's Mindanao launch

CAGAYAN DE ORO CITY, Philippines – Local political kingpin and kingmaker Vicente "Dongkoy" Emano was a no show at the United Nationalist Alliance (UNA) Mindanao launch in Laguindingan, Misamis Oriental on Saturday, October 3.
Emano's PaDayon Pilipino (PDP) party is an ally of Vice President Jejomar Binay's UNA.
Emano only made a "drive by" shortly before noon, while Binay and other politicians were having lunch inside the Misamis Oriental Electric Services Cooperative Training Center.
Emano was instrumental in the delivery of votes for Binay when he ran for the vice presidency in 2010.
Emano's absence on the stage fueled speculation that he is not in top shape and may not be able to join sorties if he joins the mayoral fray in this city.
On September 21, 2015, Emano was allegedly rushed to Capitol University Medical Center and was put in the Intensive Care Unit. But many of his councilors denied this.
Emano showed up for only a few seconds in today's event, not even getting out of the van he was riding.
Emano was only seen through the half-open window and waved for a short while and then left the compound.
When Binay was asked if he was aware of Emano's health condition, he said that he was going to visit Emano. "As soon as possible" was his only answer.
Binay called Dongkoy Emano his "best friend."

Councilor Ramon Tabor and UNA's standard bearer for the city's 2nd congressional district said that Emano, together with his line-up for the city, will file his certificate of candidacy at 5 pm on October 16, 2015, the last day of filing.
Tabor said that the PDP-UNA line-up is strong and fit for the campaign.
When asked why his father was absent in today's event, Misamis Oriental Governor Yevgeny "Bambi" Emano said that his father was not feeling well.
"It is very humid today and we feel that we will not take the risk," the younger Emano said.
Emano was beaten by Oscar Moreno in the 2013 election with almost 18,000 votes, the first time that Emano was beaten black and blue in his 30-year career.
In 1998 though, Emano was deposed by the Commission on Election after the poll body found that he cheated against Ruthie de Lara-Guingona in the 1995 election.
The city waits to see what the political climate will be on October 16, when all candidates, including incumbent 2nd District Congressman Rufus Rodriguez, Mayor Oscar Moreno, and Dongkoy Emano will file their CoCs for mayor in this city of one million people. – Rappler.com
Who won in the 2016 Philippine elections?
Check out the 2016 official election results through the link below:
Check out the 2016 unofficial election results for the national and local races through the links below
For live updates on the aftermath of the May 9 elections, check out our extensive
2016 Philippine elections
coverage!