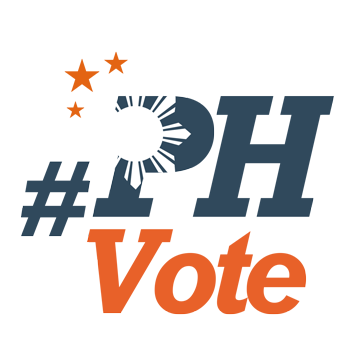 2
'Rambotito' Binay: No issue with Honasan's coups vs Cory

MANILA, Philippines – Vice President Jejomar Binay does not see any conflict in his potential team-up with Senator Gregorio "Gringo" Honasan II, who led coup attempts against the late president Corazon Aquino.
A close ally of the former president, Binay said he does not want to dwell on Honasan's past as a rebel soldier during the Cory Aquino administration. Binay owes his political break to Aquino, who appointed him officer-in-charge of the financial district of Makati in 1986.
Binay even earned the moniker "Rambotito" for wearing army fatigues and lugging an Uzi submachine gun to ward off coup attempts against Aquino.
"I want my administration to be known as a healing and unifying government," Binay said in an interview in Makati on Wednesday, October 7.
Binay's opposition United Nationalist Alliance (UNA) asked Honasan to be the Vice President's running mate in the May 2016 polls. A reluctant candidate, the senator said he will consult his family before making a final decision ahead of the filing of candidacies on October 12 to 16.
Binay's statement on Honasan was similar to his previous pronouncements when he was in talks with Senator Ferdinand "Bongbong" Marcos Jr for a possible tandem. The two were also on different sides of history as Binay fought the dictatorship of the senator's father, the late president Ferdinand Marcos.
Yet while Binay dismissed Honasan's opposition to the Cory Aquino presidency, he credited the senator's role in helping topple Marcos in the 1986 EDSA People Power Revolution.
Binay said: "He's very qualified and he was our comrade in the struggle. In EDSA, you cannot deny the participation of Senator Honasan. He's a good soldier and organizer."
Honasan was a leader at the time of the Reform the Armed Forces Movement (RAM) and the aide-de-camp of then defense minister Juan Ponce Enrile. Enrile and Honasan plotted a mutiny against Marcos but the foiled plan led to the EDSA uprising.
Honasan is now the vice president of UNA, pressured to accept Binay's invitation as its last option. The lawmaker said he will decide on the offer by the weekend.
The Vice President touted the so-called Bin-Go tandem as formidable.
Binay quipped, and pumped his fist in the air: "UNA na, Bin-Go pa!"
He joked that an announcement of the tandem will be done on Friday but later said the party was giving Honasan time to make a decision.
Binay dismissed concerns about Honasan's chances of winning, with 5 candidates already contesting the vice presidency.
Independent senator Francis Escudero, Camarines Sur Representative Leni Robredo of the ruling Liberal Party (LP), and Nacionalista Party (NP) senators Marcos, Antonio Trillanes IV, and Alan Peter Cayetano are all running for vice president.
Binay said: "There is a survey where [Honasan's] name was included and he made good."
Honasan is on his 4th Senate term ending in 2019. He finished last in the 2013 polls, admitting that he lacked resources for the campaign.
Honasan children crying
The Vice President is the only presidential contender left without a running mate.
Binay has been having a tough time finding a running mate after losing his front-runner status in the presidential race in June. The Vice President faces a major corruption controversy involving 5 plunder complaints, and a yearlong Senate inquiry into allegations he earned kickbacks from Makati projects.
As of Wednesday, Honasan has yet to decide on being Binay's running mate.
Senator Vicente "Tito" Sotto III, Honasan's best friend, told reporters that the senator's wife, Jane, and children still opposed the idea.
"One of the children was crying until last night, and his wife was waking him up at 4 am, and asking him to rethink and double think (sic) his decision," Sotto said.
Sotto said the family wants Honasan to retire in 2019.
"They expect they will have more time with him. He was assigned in Mindanao. He became a soldier, a rebel, a fugitive. He was jailed. I think that's what he's hurdling now. I know two of the children are really against it, the women. The others are also not in favor."
The comedian-politician said Honasan is also concerned about the money needed to mount a campaign but UNA will have to shoulder this.
"As far as UNA is concerned, the tandem is a go but as far as Senator Honasan is concerned, he still has to accept [the offer] and he wants to do it when the family has given him the blessing," Sotto said.

Binay, Marcos and Felix Manalo
With the Binay-Honasan tandem about to be finalized, the opposition standard-bearer said he does not want to go into the reasons why his partnership with Marcos did not work out.
Earlier on Wednesday, Marcos said he declined Binay's offer due to political reasons. "The political divide was a little too wide for us to breach at every level."
Binay said the same thing: "There were political constraints. Huwag nang palakihin iyon. Tapos na 'yun. (Don't hype it. It's over.)
The Vice President said talks ended well, as he even chanced upon Marcos during the premiere of the movie Felix Manalo at the Philippine Arena on Sunday. The meeting happened a day after Marcos sent word turning down Binay's invitation.
Binay said he and Marcos talked during the premiere, where he asked the senator what his plans were. Marcos responded that he intended to run for vice president.
"Nagkamayan pa nga kami. Nakatawa pa kami pareho." (We even shook hands. We were both laughing.) – Rappler.com
Who won in the 2016 Philippine elections?
Check out the 2016 official election results through the link below:
Check out the 2016 unofficial election results for the national and local races through the links below
For live updates on the aftermath of the May 9 elections, check out our extensive
2016 Philippine elections
coverage!