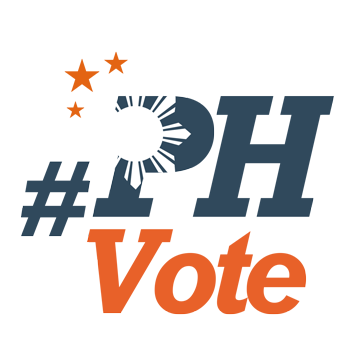 3
Binay party to launch in Cebu, awaits Honasan

MANILA, Philippines – Will Vice President Jejomar Binay use his party's oath taking in vote-rich Cebu to launch his tandem with Senator Gregorio Honasan II?
Binay and his party mates hinted that the announcement might be done during the launch of the opposition United Nationalist Alliance (UNA) in Cebu City on Friday, October 9. Yet Honasan's camp said the senator won't be able to join the event.
"We're going to have the oath taking. We're set to formally announce Senator Greg Honasan as our vice presidential candidate," UNA secretary general JV Bautista told Rappler on Thursday.
Bautista said UNA invited Honasan to its Visayas regional launch at the Cebu Coliseum. The Vice President also joked on Wednesday that the so-called Bin-Go tandem will be finalized by Friday.
Honasan's staff though said that their principal will not attend the sortie due to a prior commitment.
Senator Vicente "Tito" Sotto III, Honasan's best friend, also said that the lawmaker has not yet decided on Binay's offer as of Thursday afternoon. Honasan asked for time to consult his family since getting the offer on Monday.
Time is running out on Binay to name his running mate, with only 3 days left before the start of the filing of candidacies for the May 16 polls.
Bautista said that Binay plans to file his certificate of candidacy with his running mate on the first hour of the first day of filing, or on October 12, 8 am. The move is meant to show the party's goal for the tandem to be number one. The UNA senatorial bets will file their candidacies at a later date as the slate has yet to be finalized.
The opposition standard-bearer is the last presidential bet left without a running mate even if he was first to declare his candidacy 5 years ago. He was initially in talks to draft Senator Ferdinand "Bongbong" Marcos Jr as his partner, but the negotiations failed.
A corruption controversy involving allegedly overpriced Makati projects hurt Binay's campaign, and removed his long-held front-runner status.
At 72, Binay is the oldest and most experienced candidate, but corruption allegations weigh down his candidacy.
Binay formed UNA last year to be his 2016 political vehicle. It was accredited only in March. It is one of many parties contesting the polls in a country without a real political party system.

Rama for Binay, Garcia unsure
On Friday, Binay will lead the oath taking of 700 local candidates from Regions VI, VII, and VIII – Western Visayas, Central Visayas, and Eastern Visayas.
Binay's eldest daughter, Senator Nancy Binay, will join him. The two will visit the Vicente Sotto Memorial Medical Center in Cebu City to distribute medicine for dengue victims.
The launch is part of a series of events to introduce the party nationwide. On October 3, the party's Mindanao launch was held in Misamis Oriental.
The Visayas sortie highlighted the importance of Cebu in the political map. The most vote-rich province in the Philippines, Cebu has 2.5 million out of the country's 50 million voters.
Binay frequently visits Cebu and the Visayas, a province and region where he is traditionally weak. In the 2010 vice presidential race, he lost to now administration standard-bearer Manuel "Mar" Roxas II in Cebu by 491,226 votes.
Hailing from Capiz, Roxas led in the Visayas in the September Pulse Asia presidential survey with 34%. Independent Senator Grace Poe trailed him with 20% while Binay got 16%.
Yet Bautista said that UNA will "not concede" the region to the ruling Liberal Party (LP).
"They say the Visayas is Mar Roxas territory, but we will organize. We have candidates in all provinces. In the launch, we have 10,000 people attending not just from Cebu City but Guimaras, Bohol, Southern Leyte, Samar, Negros Island provinces, Panay provinces, and Biliran," UNA's Bautista said.
Leading the Visayan Binay allies is Cebu City Mayor Mike Rama, who is running for re-election under his Partido Panaghiusa sa Panerbisyo (PPP)-Team Rama. Rama will again go up against former Mayor Tomas "Tommy" Osmeña.
Yet it is unclear if another old Binay ally from Cebu will deliver votes for him this time around.
Cebu Representative Gwendolyn "Gwen" Garcia said she will not attend the UNA launch due to budget deliberations in Congress.
The former Cebu governor told Rappler that it is still unclear if her local One Cebu party will support Binay as it did in the 2013 senatorial race.
"One Cebu is focused on consolidating its forces on the local level. Thus, of primary importance to the party for now is the strengthening of our local slates. We will come up with a decision [on the national elections] at the proper time," Garcia said.
Garcia's brother, former Government Service Insurance System (GSIS) president Winston Garcia, is challenging incumbent LP Governor Hilario Davide III in the provincial race. Another Garcia brother, Pablo John, lost to Davide in 2013.
Rama and Gwen Garcia supported Binay in the past, even attending UNA's national launch in Makati last July. In that event, Rama introduced Binay as "the next president" while Garcia nominated Honasan to be UNA vice president.

Yolanda to weaken Roxas in Visayas?
Infrastructure, decentralization, and disaster response are issues Binay raises in Cebu.
In his August visit, Binay blamed the Aquino administration for Cebu's slide in the index of competitive provinces. The Vice President said the government did not spend enough on infrastructure in Cebu compared to other supposedly LP-favored provinces like Iloilo and Batanes.
President Benigno Aquino III responded that Binay was blind to the P22.8 billion ($494 million) the government spent since 2010 to build roads, bridges, flood control projects in the province.
UNA spokesman Mon Ilagan told Rappler that Binay will try to win over Visayas voters by showing the alleged incompetence of Roxas during Super Typhoon Yolanda (Haiyan), which devastated the region in 2013. Roxas was interior secretary when the disaster struck.
"The main issue with Secretary Roxas in the Visayas is his performance during Yolanda. Many were angry because the government failed to support the immediate needs of the victims. That is the sentiment we get when we visited Iloilo, Cebu, Tacloban, and Ormoc."
Ilagan added: "If that will be the problem, we think we can get their support." – Rappler.com
Who won in the 2016 Philippine elections?
Check out the 2016 official election results through the link below:
Check out the 2016 unofficial election results for the national and local races through the links below
For live updates on the aftermath of the May 9 elections, check out our extensive
2016 Philippine elections
coverage!