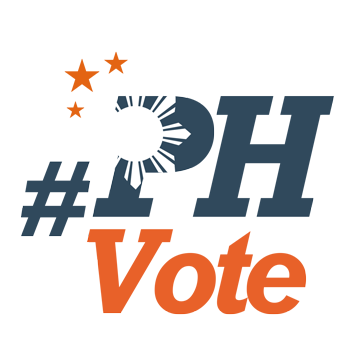 2
VP bet Leni Robredo comes home to Naga

NAGA CITY, Philippines – For the first time since she was declared the vice presidential bet of the Liberal Party, Congresswoman Leni Robredo came home to Naga City in Camarines Sur on Wednesday, October 7.
"Help me in this walk," she told provincial, city, municipal, barangay leaders and supporters from all walks of life gathered at the Naga city hall covered court that afternoon.
Help me campaign not just in Camarines Sur, not just in the Bicol region, but across the country, through people you know, she told them.
"This fight is not the fight of our province or our region alone but of the Filipino people who believe in honest, transparent, good governance and leadership," she said in the dialect. Behind her was a huge yellow tarpaulin that said, "Laban Leni: Bikolano. Filipino. Pusong Robredo."
It could very well be the Bicolanos' fight. Robredo is one of the 3 or 4 politicians from the bloc-voting region who are running for vice president. She points out, however, that she's the only one among them who was born, who grew up, and who studied in Bicol, specifically in Naga City.
It will be the fight of ordinary folks, of the neglected sectors, whose causes Robredo had championed over the years, even without the media's attention. (READ: 8 things to know about Leni Robredo)
'Louder voice in Malacañang'

Charlie Capresio, national president of a group representing fisherfolk, said he had witnessed Robredo's help for the sector. She had provided legal services to fishermen in the 3rd district of Camarines Norte, and worked for infrastructure they needed most.
"In just two years of her incumbency, she looked after our needs. She built a dike that would protect us from natural disasters. That was long forgotten by previous leaders here," he said.
He feels that Robredo would defend their rights against the powerful. "If she wins, we might have louder voices in the Malacañang," Capresio said.
Ed Yu, spokesman for the regional office of the National Irrigation Administration, knows how Robredo personally checks on the needs of her constituents. She visits them as often as possible, even in far-flung areas, where it is necessary to walk long distances.
"[She travels] by foot even under the heat of the sun, without any protection like umbrella or a hat. She walks fast without any complaint for several hours. She doesn't want special treatment. She eats whatever food is available in the villages," Yu said.
"In just a span of two years, a lot of changes and development have been noted in her district. She's a silent worker, not after the publicity. Many of our politicians went to areas with big crowds, but Congresswoman Leni is different. She usually goes to the outskirts, even without people accompanying her, to check out ongoing projects," the NIA official said.
Just before she decided to accept the Liberal Party's offer to be the running mate of Manuel "Mar" Roxas II, Robredo led the groundbreaking and turnover of P48.3-million worth of irrigation projects in Pili and Ocampo towns. The projects will irrigate 853 hectares and benefit at least 555 farmers.
Leni Robredo was just following the example of her late husband Jesse, longtime mayor of Naga, who went around in slippers, always accessible to his constituents, and planning and implementing programs with the people.
During those years, Leni was a practicing lawyer, representing women and other marginalized sectors for free.
Offer made on Peñafrancia feast day
In her speech, Robredo mentioned a date significant to any Catholic Bicolano.
She said Roxas offered to field her as running mate on September 19, on the feast day of Our Lady of Peñafrancia."The post was offered to me on the feast day of Ina."
This, she said in Bicolano, triggered all her prayers and may have finally made her daughters give their blessings to her vice presidential bid.
"Three days before the proclamation, which was set on Monday (October 5), my daughters finally gave me the green light. So, Sunday, I announced it to the brothers of my husband and to my family," Robredo said.
Robredo said that when she accepted the offer, she thought that this might be her chance to do much more for the country, for her region that had long been neglected by leaders.
"This might be the time that attention is given to the Bicol region – to improve our railway system, to develop and establish our airports and road network," she said.
"But I have a plea: that if you're going to support me, please give your complete support to my president, Mar Roxas."
She got that guarantee, at least from those who welcomed her home, at Naga's city hall – they whom she considered "my strength aside from my family." – Rhaydz B. Barcia/Rappler.com
Who won in the 2016 Philippine elections?
Check out the 2016 official election results through the link below:
Check out the 2016 unofficial election results for the national and local races through the links below
For live updates on the aftermath of the May 9 elections, check out our extensive
2016 Philippine elections
coverage!