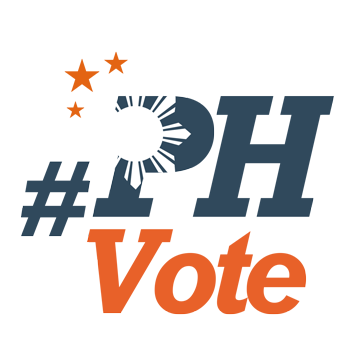 2
Bin-Go and the electoral game of chance
Vice President Jejomar Binay finally has a running mate in Senator Gregorio Honasan.
Binay was the first of the presidential candidates to declare his intent to run for highest office in the country, but corruption allegations made him unattractive to potential running mates.
Will his last minute tandem with Honasan win in next year's elections? - Rappler.com

Will the opposition tandem Bin-Go win the electoral game of chance?
Vice President Jejomar Binay files his candidacy for president finally with a running mate.
Senator Gringo Honasan joins Binay to form the team-up under the opposition United Nationalist Alliance.
After a week of speculation, Honasan shows up here at the Commission on Elections in Manila to run as Binay's vice president.
The Binay-Honasan tandem is the first to formalize their campaign but corruption controversies dragged the team down.
Honasan faces a graft complaint over the pork barrel scam while Binay is the subject of five plunder complaints for allegedly overpriced Makati infrastructure projects.
The Bin-Go tandem believes the team can surmount the allegations that turn off voters despite the two politicians' competence and experience.
GREGORIO HONASAN II, PHILIPPINE SENATOR: We are not bound by trial by publicity. The problem is the courts have been rendered irrelevant, which makes the judiciary the last bastion of our democracy. But if we have a problem there, where will we go? If they can do that to public officials, are ordinary citizens not vulnerable?
There, too, is the issue of history.
Honasan was a coup plotter who rebelled against the late President Cory Aquino while Binay was the former president's loyal ally and defender.
The senator says a healing and unifying presidency forgives and forgets.
GREGORIO HONASAN II, PHILIPPINE SENATOR: Can you imagine how providence has worked in the case of the Vice President and myself, during the mother of the President, former President Cory Aquino, then vice mayor Binay and then colonel Gringo Honasan, we were looking for each other. We were hunting each other. Now we have found each other.
But is it all just the politics of convenience?
Binay and Honasan have seven months to convince voters that it is their pro-poor, security platform that unites them.
With possible lawsuits, a lack of resources, and an increasingly unpredictable race ahead the two will need more than just luck to win the two highest posts in government.
Ayee Macaraig, Rappler, Manila.
Who won in the 2016 Philippine elections?
Check out the 2016 official election results through the link below:
Check out the 2016 unofficial election results for the national and local races through the links below
For live updates on the aftermath of the May 9 elections, check out our extensive
2016 Philippine elections
coverage!