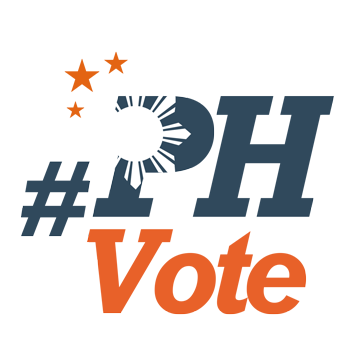 3
Erap seeks reelection as Manila mayor

MANILA, Philippines – A swarm of supporters clad in orange shirts accompanied former president now Manila Mayor Joseph "Erap" Ejercito Estrada as he proceeded to the Commission on Elections (Comelec) to officially seek reelection as the Philippine capital's chief executive.
Estrada filed his certificate of candidacy (COC) Wednesday, October 14, as a crowd outside the Comelec office in Manila chanted his name.
Manila students, support staff, low-wage earners and fellow candidates marched with him from city square Liwasang Bonifacio to the Comelec office in a motorcade complete with a band, balloons, banners, and flags showing a caricature of the mayor in his signature hairstyle.
Portions of minor roads were blocked for the motorcade-march.
Motorcade in support of Erap's reelection as Manila mayor about to begin. Starting pt at Liwasang Bonifacio #PHvote pic.twitter.com/nqHBadkTOd

— Buena Bernal (@buenabernal) October 14, 2015
In an interview after filing his COC, Estrada defended the increase in real property taxes under his leadership, saying the city was deep in debt and needed the funds to support pro-poor projects.
"Iniwan sa akin (I was left with a) bankrupt city. We had no choice. People were expecting so much from me. Projects need funding," he said, adding that it was the first such increase in two decades.
Estrada drew flak after what his political rivals said was a 300% increase in business and real property taxes that unduly hurt small and medium businesses.
Following strong criticism, Estrada on Tuesday, October 14, announced that a tax amnesty on penalties incurred by delinquent real estate taxpayers is now available. The ordinance was signed on October 5.

Opponents
Manila is beset with perennial problems of vehicular congestion and flooding in major roads, vulnerable employment, and crime in densely poor areas.
Among the supporters who marched with Estrada on Wednesday was 20-year-old Manila voter Jonah Barrera, who said she wants the continuation of the free services in the city during Estrada's first term.
"Para mapagpatuloy niya 'yung plataporma niya...tulad ng libreng paaral sa UDM (So he can continue his platforms... like free education at the Universidad de Manila)," said Barrera, a former fastfood worker.
Estrada won as mayor in 2013 by a margin of over 30,000 votes against former Manila Mayor Alfredo Lim.
Lim considered his 2016 run a "comeback" that is "in response to public clamor" for "restoration of free basic services in the city."
Lim said he had provided during his time as mayor more buildings for public schools and established the City College of Manila, now Universidad de Manila, for poor but deserving students.
Aside from Estrada and Lim, Manila 5th District Representative Amado Bagatsing is also running for mayor of Manila.
Bagatsing had detailed what is supposedly wrong in the city's policies under Estrada, among them "the public market privatization."
Estrada defended the management of the city public market as a "joint venture project," questioning where the city can get funds to operate the market if not for the venture.

Colorful political career
On Tuesday, Estrada said he will run for president in 2016 if both the bets he is willing to support – Vice President Jejomar Binay and neophyte Senator Grace Poe – are disqualified.
Prior to transitioning to politics, Estrada was a popular film actor. He jumpstarted his political career as mayor of San Juan City.
Elections in the Philippines are largely known as personality-based races, with name recall as a major factor in winning.
Estrada won by a landslide as president in 1998 under a campaign slogan of prioritizing the poor, making "Erap para sa mahirap (Erap for the poor)" a Filipino catchphrase.
In an earlier speech a week before the official filing of COCs, Estrada outlined measures he enforced when he was president that, he said, improved the economic condition of the poor. These included preventing electricity rate and train fare hikes.
Estrada's presidency was cut short after a popular revolt, EDSA 2, forced him to step down. Six years after his resignation, he was convicted of plunder by the anti-graft court but he did not spend a day in jail as he was pardoned by President Gloria Macapagal Arroyo who herself is now facing a plunder case.
The Supreme Court ruled that Estrada's 2013 mayoralty bid against Lim was valid despite his earlier criminal conviction, as the pardon granted to him restored his full civil and political rights. – Rappler.com
Who won in the 2016 Philippine elections?
Check out the 2016 official election results through the link below:
Check out the 2016 unofficial election results for the national and local races through the links below
For live updates on the aftermath of the May 9 elections, check out our extensive
2016 Philippine elections
coverage!