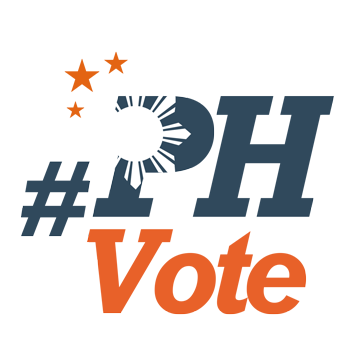 1
42 more groups file nominations for party list

MANILA, Philippines – Representatives of 42 more organizations filed their nomination and acceptance certificates for the party list on Wednesday, October 14, before the Commission on Elections (Comelec).
They brought the total number of groups that have done so to 65.
Many of the groups whose members appeared before the Comelec main office in Intramuros on Wednesday have secured seats in the House of Representatives in the past.
Alagaan Natin Ating Kalusugan

Agnag Timpuyog Ilocano Inc

MARINO (Marino Samahan ng Ma Seaman Inc)

Ang National Coalition of Indigenous People Action Na! Inc

MAGDALO (Magdalo Para sa Pilipino)

Bagong Henerasyon (BH)

Association of Science Educators in the Philippines (ASEP)

Agricultural Sector Alliance of the Philippines

Alyansa General Teacher Association Indigenous People Inc

KABAYAN (Kabalikat ng Mamamayan)

Stop and Go Transport Coalition

Abono Party List

BUHAY (Buhay Hayaan Yumabong)

Abante Retirees Sectoral Party List

Advance na Tayo

YACAP (You Against Corruption and Poverty) Party List

KAMAIS Pilipinas (Kapatirang Magmamais ng Pilipinas)

Ako An Bisaya

Akbayan Citizen's Action Party

Karapatan sa Batas ng Lipunang May Katarungan

Engineer

Akbay Kalusugan Inc

Alliance of Volunteer Educators (AVE)

1-AALALAY

One Advocacy for Health Progress and Opportunity

APPEND Inc

Aviation Advancement Advocates (AAA) Inc

Ang Kaliwat Party List

Kapisanan ng mag Natizens sa Pilipinas (Netizens sa Pilipinas) Inc

Tinderong Pinoy

Aghan Party List

AN ETTA

Movement Against Dynasty

Citiqzans Battle Against Corruption (Cibac)

Partido ng Bayan lang Bida

Urban Poor and Development Serv. Inc

Dumper PTDA Party List

Anti-Drugs Advocate

Laban ng Pamilyang Pilipino

Coalition of Associations of Senior Citizens in the Phil. Inc

Kalinga Party List

Alyansa Para sa Demokrasya (AD)

Kaisahan ng mga Maliliit na Magsasaka (KMM)
There are currently 56 party-list representatives from 41 party-list groups in the 16th Congress.
This week marks the filing of certificates of nominations and acceptance for party-list groups vying for congressional seats in the 2016 polls.
Around 200 groups earlier sought accreditation before the election commission this 2015. They are in addition to some 160 groups that have already been accredited in past elections.
The party list is a system of proportional representation meant to better represent marginalized sectors as well as groups lacking "well-defined constituencies."
Republic Act 7941 or the Party-List System Act allocates 20% of the total seats in the House of Representatives to party-list representatives.
Among the more prominent party-list nominees, human rights lawyer Harry Roque showed up before the election commission in a surprising move. He originally considered running for senator with the opposition party United Nationalist Alliance (UNA).
Atty. Harry Roque files certificate as nominee of Kabayan (Kabalikat ng Mamamayan) party list. #PHvote pic.twitter.com/dUAZC6dKAe

— Michael Bueza (@mikebueza) October 14, 2015
Roque has been a vocal ally of Vice President Jejomar Binay, UNA's presidential bet. He has been defending the former long-time Makati mayor amid the criminal charges he has faced.
Roque is a nominee for the Kabayan (Kabalikat ng Mamamayan), described as a "multi-sectoral party list dedicated to the promotion of the economic rights of health, housing, and livelihood."
Other nominees
Current Cibac Representative Sherwin Tugna also appeared to file his party's nomination certificate for the 2016 polls, saying among his group's priorities should it be eligible for seats again in the next Congress are an anti-dynasty law and the freedom of information law.
Cibac currently has two representatives in Congress.
Of the lesser known nominees, farmer Honorio Samañego showed to the press the scars in his hand that represent his toil as an agricultural worker.
Honorio Samanego, nominee for farmers group Kaisahan ng mga Maliliit na Magsasaka, says he's been a farmer for 50yrs pic.twitter.com/n0mpyGL421

— Buena Bernal (@buenabernal) October 14, 2015
Samañego, party-list nominee for farmers' group Kaisahan ng mga Maliliit na Magsasaka, said he has been a farmer for almost 5 decades now.
However, following a controversial 2013 Supreme Court (SC) decision which reversed a decade-old rule in party list accreditation, nominees of party-list groups do not necessarily have to be from the sector they represent. The nominees only need a "track record of advocacy for their respective sectors."
This opens the door to more traditional representatives or even politicians who claim to possess this track record to obtain a seat in Congress.
With the SC ruling, organizations participating in the party are no longer limited to those that represent marginalized sectors.
Party-list groups can now either represent the "marginalized and underrepresented" or those who lack "well-defined political constituencies."
Sectors that lack "well-defined political constituencies" include professionals, the elderly, women, and the youth.
Marginalized and underrepresented sectors, on the other hand, include labor, peasant, fisherfolk, urban poor, indigenous cultural communities, handicapped, veterans, overseas workers, and other similar sectors. – Rappler.com
Who won in the 2016 Philippine elections?
Check out the 2016 official election results through the link below:
Check out the 2016 unofficial election results for the national and local races through the links below
For live updates on the aftermath of the May 9 elections, check out our extensive
2016 Philippine elections
coverage!