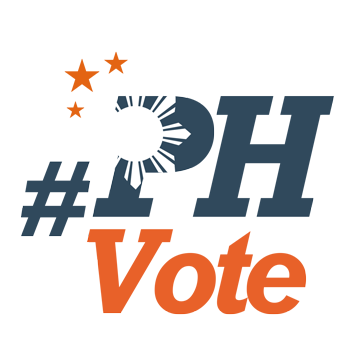 1
Surge of party list nominations expected on last day

MANILA, Philippines – The Commission on Elections (Comelec) said it is prepared for an expected surge of party-list groups filing their nomination and acceptance certificates on Friday, October 16, which is the government-set deadline.
Comelec Spokesperson James Jimenez said there are a total of 244 expected groups that will file their certificates of nomination and acceptance for the party-list system, with Comelec data showing only 127 have done so as of Thursday, October 15.
Ten receiving tables were set up on Thursday until Friday, more than double the number of the initial that were set up on October 12.
There are 117 groups remaining whose representatives are expected to appear before the election commission on Friday – all to be entertained within a 9-hour window from 8 am to 5 pm.
This means each group must ideally be able to complete in under 5 minutes each of the steps required for filing their requirements.
Jimenez said groups will still be allowed to file their nomination and acceptance certificates as long as they had already entered the premises before 5 pm.
A total of 244 groups expected to file nomination certs this week, says Comelec spox James Jimenez #PHvote pic.twitter.com/ZAaShni0Vl

— Buena Bernal (@buenabernal) October 15, 2015
This week marks the filing of certificates of nominations and acceptance for party-list groups vying for congressional seats in the 2016 polls.
The groups allowed to file such requirements from October 12 to October 16 are already accredited by the Comelec as party lists in past elections or have pending accreditation petitions filed this 2015 before the Comelec en banc.

On Thursday, 62 groups were able to file their respective certificates of nominations and acceptance.
Democratic Independent Workers Association Inc (DIWA)

Para Sa Bayan

Aasenso Party List

An Waray Party List

Association of Labourers and Employees (ALE)

Bayan Muna Party List

Code-X Transport Federation Inc

Awareness of the Keepers of the Environment (Aware)

I-Sagip Party List

Sulong Katribu Party List

Ang Kasangga Party List

Abante Mindanao Inc

Ang Tao Muna Party List

Adhikain Tinataguyod ng Kooperatiba (Ating Koop)

Ating Aral


Kusug Tausug

Ang Mata'y Alagaan (Mata)

UFS Tinig ng Marino

Samako

Ang CKD (Chronic Kidney Disease)

Ang Laban ng Indiginong Pilipino (ALIP)

NACTODAP

Sagip Bansa Pilipinas Inc

1PACMAN

I Serve The People

Abang Likod Inc

Talino at Galing ng Pinoy (TGP)

Ang Nars

AIM (Atin Ito Mannalon Inc)

People's Movement for Democratic Governance

Pilipinas Para sa Pinoy (PPP)

Confederation Non-Stock Savings and Loan Associations Inc (CONSLA)

Migrante

ACT Teacher Party List

Rebolusyonaryong Alyansang Makabansa (RAM)

Ako Bicol Political Party

KAP/Kakasa-Ka

Smart Party List

Ang Pro-Life Party List

Ating Guro Party List

Gabriela Women's Party

Bamper

FICTAP

Ako, Senior Citizen ng Pilipinas Inc

Ang Kabuhayan

Bantay Bata

Bantay Kalikasan

ADDA

Kabuhayan Para Sa Lahat

Anak Mindanao

Amor Seaman

Central Luzon for Socialized Education

Kilos Mamamayan Ngayon Na

Aagapay sa mga Bata at Taong Kapus Palad

Pilipinos with Disabilities

Gabay at Dangal ng Senior Citizens Inc

Guardians Brotherhood

Lingap Balen

Academician Students and Educators Alliance (ASEAN)

ABAKADA

Sanlakas

MTM Philippines
Certificates of nominations and acceptance are two of the 4 requirements for groups vying for congressional seats through the party-list system. The first two earlier requirements include the petition for accreditation and the manifestation of intent to participate, which is the equivalent of an individual's certificate of candidacy.
All the groups filing their respective nomination and acceptance certificates this week must have already submitted the first two requirements.
The party list is a system of proportional representation meant to better represent marginalized sectors as well as groups lacking "well-defined constituencies."
Trade unionist, lawyer for urban poor among nominees of Sanlakas party list, caps filing of nomination certs #PHvote pic.twitter.com/CPdFvAmDC4

— Buena Bernal (@buenabernal) October 15, 2015
Republic Act 7941 or the Party-List System Act allocates 20% of the total seats in the House of Representatives to party-list representatives.
There are currently 56 party-list representatives from 41 party-list groups in the 16th Congress.
A 2013 Supreme Court decision reversed a decade-old rule in party-list accreditation, and allowed groups that don't represent marginalized sectors but those that lack "well-defined constituencies" to join the system.
Nominees of party-list groups do not necessarily have to be from the sector they represent. They however need a "track record of advocacy for their respective sectors," opening the door to more traditional representatives or even politicians who claim to possess this track record to obtain a seat in Congress through the system. – Rappler.com
Check out who are running for national and local positions:
LIST: Aspirants for 2016 elections
Who won in the 2016 Philippine elections?
Check out the 2016 official election results through the link below:
Check out the 2016 unofficial election results for the national and local races through the links below
For live updates on the aftermath of the May 9 elections, check out our extensive
2016 Philippine elections
coverage!