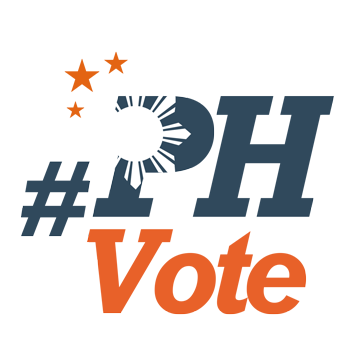 1
OFW advocate Susan Ople seeks senatorial seat

MANILA, Philippines – Longtime OFW advocate Susan "Toots" Ople filed her Certificate of Candidacy for the Philippine Senate on Friday, October 16. Ople is running under the Nacionalista Party (NP).
This is Ople's second Senate run, and she hopes to get elected this time with a platform centered around labor reforms and OFWs.
"When I was contemplating a 2016 run, people I look up to in politics advised me not to unless I have from PHP150-M to 300-M set aside. I will never have that amount set aside, or even within reach. What gave me the strength and courage to file my COC are words of encouragement and appeals even from OFWs around the world," Ople told Rappler.
Ople is a former undersecretary with the Department of Labor and Employment (DOLE) and the daughter of the late senator and longtime labor minister Blas Ople.
She first ran for the Senate in 2010 but lost.
"This will be the first-ever OFW-driven national campaign," she said. "If we break through that proverbial glass ceiling that prevents ordinary Filipinos from dreaming of winning an election through a non-traditional social media-based campaign, then that is already a major achievement in itself."
Ople highlights these points as her campaign platform:
1) Modernization of OWWA, POEA, and the various Assistance-to-Nationals Units (ATNU) of embassies and consulates;
2) Passage of an anti-age discrimination at the workplace law to promote a level playing field and encourage a work environment that puts a premium on abilities rather than age;
3) Unequivocal exemption by law of all OFWs from the payment of airport terminal fees and a complete accounting of non-refunded terminal fees paid by OFWs from February 1 to present;
4) Creation of a Victims' Assistance Program for Human Trafficking Survivors to enable them to "rebuild their lives, secure justice, and reintegrate successfully in their respective communities";
5) SSS pension benefits hike, lower income taxes "especially for low-waged workers," and eliminate the Job-Order system in government.
Ople is also in favor of the creation of a "Department of OFWs" as well as a "separate Department on Maritime Affairs."
In the past year alone, there have been several OFW issues in the headlines including terminal fee integration, illegal recruitment, customs inspections on balikbayan boxes, human trafficking, and abuse against Filipino domestic workers abroad, among others.
"I believe my competence in labor issues including human trafficking and labor migration combined with a keen interest in foreign affairs, would enable me to keep up with and even set the pace of work in the Senate," Ople said. She added, "Filipinos nowadays, because of the diaspora, need to be both global and parochial. I intend to bring both perspectives with me in the Senate."
In the House of Representatives, Current OFW Family party list representative Roy Señeres announced his bid for president and said he is also running on an OFW and labor-centered platform.
October 16 is the 5th and final deadline for filing of certificates of candidacy. Ople joins dozens of others gunning for 12 seats in the upper house. (READ: Who is running for senator?) – Rappler.com
Who won in the 2016 Philippine elections?
Check out the 2016 official election results through the link below:
Check out the 2016 unofficial election results for the national and local races through the links below
For live updates on the aftermath of the May 9 elections, check out our extensive
2016 Philippine elections
coverage!