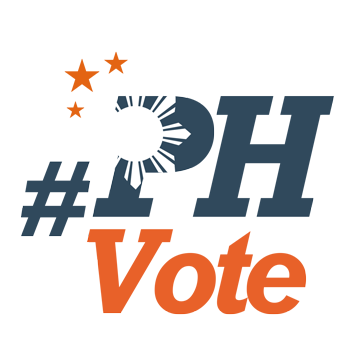 1
UNA confirms first 11 senatorial bets of Binay

MANILA, Philippines (2nd UPDATE) – Vice President Jejomar Binay will field a complete senatorial slate, but half of those on it are so-called "guest candidates," aspirants also running with Senator Grace Poe, or those listed as "independent."
United Nationalist Alliance (UNA) President and Navotas Representative Tobias "Toby" Tiangco confirmed on Sunday, October 18, Rappler's report last Friday that the following are the 11 UNA senatorial bets so far:
The official or so-called "original" UNA candidates are:
The guest candidates are:
Senator Vicente "Tito" Sotto III
Former Senator Panfilo "Ping" Lacson
Former Senator Richard "Dick" Gordon
Former Senator Juan Miguel "Migz" Zubiri
Leyte Representative Martin Romualdez
Tiangco told Rappler that UNA's search committee is still divided on the last guest candidate, and will finalize the name this week. The complete Senate slate is also set to be announced this week.
Rappler learned that UNA invited overseas Filipino workers' advocate Susan "Toots" Ople of the Nacionalista Party to be a guest candidate. Ople said on Saturday she was still considering the offer.
With the end of the filing of candidacies on Friday, October 16, only 6 senatorial bets officially ran as candidates of Binay's UNA.
The other 6 members of the UNA ticket will be guest or adopted candidates, a term in Philippine politics that refers to politicians who are not party members or those "shared" with other parties or slates. They enjoy the endorsement of more than one presidential candidate in a country with no real political party system. (READ: Strange 2016 poll circus exposes weak PH parties)
Senator Vicente "Tito" Sotto III and former senators Richard "Dick" Gordon and Juan Miguel "Migz" Zubiri told Rappler on Friday that they agreed to be UNA guest candidates. Leyte Representative Martin Romualdez also told Rappler that he was open to the same set-up.
Sotto, Gordon, and Zubiri are included in the senatorial line-up of the tandem of independent senators Poe and Francis Escudero.
The front-runner in senatorial surveys, Sotto said he will wait for UNA to finalize his inclusion in its ticket but he already agreed to the offer.
"They asked me if I will accept an adoption. I said yes para pareho na kami ni Grace na adopted (lol). But they know I'm officially in Grace's slate," quipped the comedian-turned-politician. (Yes, so that Grace and I will both be adopted.)
Sotto's joke was a reference to Poe, who is an adopted foundling facing legal questions about her eligibility to be president and senator.
Sotto has ties with both the Poe and Binay camps. He is endorsing Poe for president, being the campaign manager of her father, the late Fernando Poe Jr, in the actor's failed 2004 presidential bid. Yet he is supporting his best friend, Binay's running mate Senator Gregorio Honasan II, for vice president.
The senator is a member of the Nationalist People's Coalition (NPC) of businessman Eduardo "Danding" Cojuangco. He said he is an "official candidate" of the Poe coalition.
UNA is finalizing its senatorial line-up and will announce the slate in the coming days.
Former senator Panfilo Lacson said in a statement on Wednesday that he "did not decline" Binay's invitation to be a guest candidate of UNA. Lacson is also a guest candidate of the administration ticket and the Poe slate. (READ: Quimbo: 'No hard, fast rules' for shared Senate bets)
Independent Senator Sergio "Serge" Osmeña III said he was only committed to Davao City Mayor Rodrigo Duterte, who ended up not running for president.
Binay had difficulty finding a running mate and senatorial candidates. A yearlong corruption controversy and plunder complaints dented Binay's popularity. The former Makati mayor is accused of amassing wealth from allegedly overpriced projects in the financial district.
Allies abandoned Binay, including NPC senatorial bet Valenzuela Representative Sherwin Gatchalian, now Poe's candidate.
Another Binay ally, lawyer Harry Roque, initially eyed a Senate seat but ended up running as a nominee of the party-list group Kabayan, a multi-sectoral party promoting economic rights.
Binay and Poe have yet to launch their senatorial tickets, while the ruling Liberal Party (LP) of former interior secretary Manuel "Mar" Roxas II was the first to finalize a senatorial slate.
'Loose arrangement'
Of the guest candidates, Gordon and Zubiri were official UNA Senate bets in the 2013 elections but lost. This time, Gordon is running under his Bagumbayan party while Zubiri is an independent bet under a party he calls "Pamilyang Pilipino at Taumbayan" (The Filipino Family and Countrymen).
Zubiri said he did not seek the offer, but Tiangco invited him to be a guest candidate this week. Last week, Zubiri agreed to be drafted in the Poe-Escudero ticket.
"As an independent, I would welcome all those who would believe in my platforms and adopt me. As Senator Lacson had said, it would be the height of arrogance if we snubbed them," Zubiri told Rappler.
As for Gordon, it was Binay who invited him to become an UNA guest candidate. Poe also asked the former tourism secretary, Olongapo mayor, and chairman of the Subic Bay Metropolitan Authority to be part of her ticket.
In an interview, Gordon explained why he decided to be a guest candidate: "When you're in a very loose arrangement like this, you try to get as much support as you can. There's no point in antagonizing anybody. I'm a man who will work with any president. I will coalesce with him [or her] as long as the interests of country dictate that."
On corruption allegations against Binay, Gordon said charges should just be filed in court instead of holding a yearlong Senate hearing "so it doesn't become a tool for suspicious harassment," and so that there is "closure."
Binay was initially against having guest candidates due to his experience in the 2013 polls where 3 of the so-called adopted bets chose LP events over UNA sorties.
Now, Binay will again have to share some candidates, but Pacquiao's decision to run exclusively under UNA boosted his slate. The LP tried to convince Pacquiao to join the administration line-up, but the world famous athlete chose to stick it out with Binay and his party. (READ: Roxas: LP in talks with Manny Pacquiao)
Binay said of Pacquiao: "Si Manny ho ay talagang tunay na kaibigan. Kaibigan sa harap at saka sa likod." (Manny is a true friend. He is a friend who does not stab you at the back.)
'Reform political parties'
Gordon admitted that the existence of guest candidates highlights the weakness of Philippine political parties.
He said if he wins as senator, he will push to reform the system by supporting a law that provides government funds to political parties so politicians will not be reliant on business interests or even money from illegal drugs and gambling.
Gordon also said he will advocate for a two-party system that penalizes turncoatism, and encourages election debates and symposia to discuss issues.
"That way, the campaign becomes cheap and more intelligent. Now, because there's no ideology, people will float from one party to another. Whoever has the money can get it. Parties can be bought." – Rappler.com
Who won in the 2016 Philippine elections?
Check out the 2016 official election results through the link below:
Check out the 2016 unofficial election results for the national and local races through the links below
For live updates on the aftermath of the May 9 elections, check out our extensive
2016 Philippine elections
coverage!