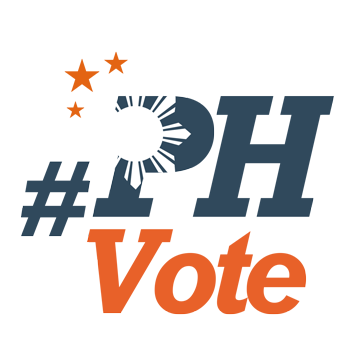 2
Duterte: I can forgive Mar Roxas, but...

MANILA, Philippines – Davao City Mayor Rodrigo Duterte said he can forgive administration standard-bearer Manuel "Mar" Roxas II after his camp supposedly spread rumors that the local chief executive has cancer.
In an interview with Rappler, Duterte said he believes his friend Roxas had nothing to do with the black propaganda, but should still be held accountable for being unable to rein in his men who are responsible for the dirty tricks.
The mayor lashed out at the ruling Liberal Party (LP), which Roxas heads.
"Kami ni Mar, wala iyan. I can forgive that, but ang Liberal kasi ngayon, grabe ang propaganda machine. Nakita mo si Binay kung paano? They were starting with me because they thought I would be running for president," Duterte said in a chance interview at the Greenbelt mall in Makati on Sunday night, October 18.
(Mar and I, I can dismiss that. I can forgive that, but the Liberal Party now, they have quite a propaganda machine. Look at what they did to Binay. They were starting with me because they thought I would be running for president.)
Duterte was referring to opposition standard-bearer Vice President Jejomar Binay, who lost his front-runner status in the presidential race due to a yearlong Senate inquiry into corruption allegations against him. Binay branded the series of plunder complaints as a demolition campaign of the LP.
The Davao mayor, 70, was also reported to be in the running for the presidency until he made his intentions clear last Friday by not filing a certificate of candidacy for the top national post. Supporters hoping he would change his mind at the last minute were disappointed with his decision while others criticized him for supposedly staging a "drama."
After the October 16 deadline lapsed, Duterte hit Roxas' camp for allegedly spreading the rumor that he has throat cancer.
A longtime friend of Duterte, Roxas said in a statement on Saturday that he was not behind the rumors, "nor will I ever engage in a smear campaign against anyone." Roxas added that his family suffered through two cancer tragedies.
Administration coalition spokesperson Ibarra Gutierrez III also said that Philip Lustre Jr, who wrote about Duterte's alleged illness in September, was not connected to the Roxas camp. Gutierrez called the episode a "misunderstanding."
Duterte children angry at Mar
Duterte believed Roxas but still held him liable for the rumor.
"Look, personally, hindi niya alam iyan, but may mga media pool talaga iyan. Every organization, whatever it is, mayroon ngang Armed Forces na mga media. Ito 'di niya alam, but this guy has been going around na mga publicists nila, that's the problem. When you cannot control your men, you dish out propaganda."
(Look, personally, he did not know of that, but there is a media pool. Even the Armed Forces has a media pool. This guy has been going around as his publicist, that's the problem. When you cannot control your men, you dish out propaganda.)
Duterte said his children were angry at Roxas over the rumor. His first wife Elizabeth has cancer and underwent a bypass operation.
"Sinasabi nila ako ay may cancer. Ang problema ang may cancer ang asawa ko. Kaya galit ang mga anak ko sa kanya. We bind ourselves in this world. Dito sa buhay na ito, we make our own history," the mayor said.
He added: "You are bound by what you weave around this world."
(They say I have cancer. The problem is my wife has cancer. That's why my children are angry at Roxas. In this life, we make our own our own history.)
Duterte said he took offense with the rumor because he was honest with the people on his medical condition.
"Wala akong sakit na ganoon. Pero kung mayroon, sasabihin ko sa tao. Darating iyan talaga, matanda na ako. Whether I like it or not, I will die someday. I will fade from politics. Diretso ang usapan natin."
(I do not have cancer. But If I do, I will tell people. That will come because I am old. I talk straight to the people.)
The controversial mayor also contrasted himself with Roxas, who hails from the wealthy Araneta-Roxas political clan. Roxas is the grandson of former Philippine President Manuel Roxas, and the son of former Senator Gerry Roxas.
"Eh kasi anak lang ako ng mahirap," Duterte said. (I am the child of poor parents.)
The mayor, who earned praise for peace and order in his city and criticism for allegedly ordering the extra-judicial killings of criminals, remained ambivalent on a presidential bid.
A party mate, Martin Diño of the Partido Demokratiko Pilipino-Lakas ng Bayan (PDP-Laban) filed a candidacy for president, leaving supporters to speculate that Duterte might eventually substitute for him.
While Duterte said he was never interested in the presidency, he said the December deadline for substitution is a window open for those with the ambition to run. (READ: Duterte on presidency: Leave it to God)
"Ganito na lang. Leave it to God. Kasi pag ang Diyos na, wala tayong debate diyan." (Let's put it this way. Leave it to God because with God, there is no more debate there.) – Rappler.com
Who won in the 2016 Philippine elections?
Check out the 2016 official election results through the link below:
Check out the 2016 unofficial election results for the national and local races through the links below
For live updates on the aftermath of the May 9 elections, check out our extensive
2016 Philippine elections
coverage!