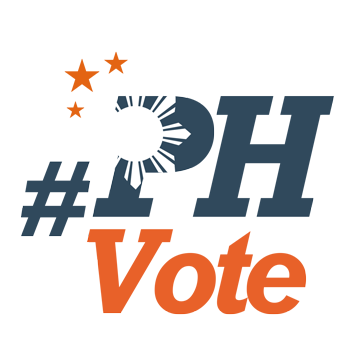 3
San Juan Mayor Guia Gomez: I am not scared of Francis Zamora

MANILA, Philippines – San Juan Mayor Guia Gomez said she turned down Vice Mayor Francis Zamora's invitation to join him in a debate, but not because she was afraid of the man who is challenging her for the mayoral post in 2016.
"I'm not scared.... I'm not a person of many words. I'm more of an action person," Gomez told Rappler in an interview on Thursday, October 22.
After expressing his bid to become San Juan mayor, Zamora had challenged re-electionist Gomez in a public debate.
Gomez, however, refused and said it is "not my cup of tea" because she discovered in her high school years that she is "not very good" in debating. (WATCH: Zamora challenges Gomez to election debate)
"I know my limits, and humbly I say, I don't have the command of Tagalog because my Tagalog is laced with Ilonggo. My English is not really that good," she said.
Still, Gomez said she is willing to answer questions about her platform from her constituents as well as members of the media. Gomez said that should she be re-elected, she will continue her "centerpiece" housing program for San Juaneños, particularly finishing the St Joseph in-city socialized housing project for informal settlers.
She also plans to finish several city infrastructure projects, including the city's Hall of Justice, Bureau of Jail and Management Penology, and the expansion of the San Juan Medical Center to improve the city government's medical services.
She emphasized that the San Juaneños have personally seen the city's improvement under her leadership.
"They have eyes. They could see the improvement that San Juan has [had] under my term and they (Zamoras) were part of my team. [Francis Zamora] was part of my administration and all the awards and accolades that San Juan got all those years, they were part of it. I never claimed it to be my own."
From one dynasty to another?

For 2016, Gomez is running re-election. Her running mate is Councilor Janella Ejercito, daughter of Senator Jinggoy Estrada, under the local party, Partido Magdiwang. Senator Jinggoy is the half brother of Gomez's son Senator JV Ejercito.
The tandem's congressional bet is Jana Ejercito, a cousin of senators Jinggoy and JV.
The senators father, former president and now Manila mayor Joseph "Erap" Estrada, was the first Estrada to become San Juan's local chief executive. Erap was San Juan mayor from 1969 to 1986. Jinggoy was vice mayor from 1987 to 1992, then he served as mayor from 1992 to 2001.
JV then served as mayor until 2010, when he was replaced by his mother Gomez.
According to Zamora, he wants to end the Ejercito-Estrada clan dynasty in San Juan. However, his father, incumbent San Juan congressman Ronaldo Zamora, has filed his certificate of candidacy as a re-electionist candidate for 2016 as well.
Zamora maintains this will not be another case of a political dynasty, but JV seems to think otherwise.
"What do you call their father-and-son tandem? Is that an exception to dynasty?" JV said in a text message sent to Rappler on Friday, October 23.
He said that when Ronaldo Zamora ran for Congress against Jana Ejercito in 2013, he supported the elder Zamora "because I really am against us running at the same time."
"But [the] Zamoras had other plans, that is to build their own dynasty. There is a need to stop this sinister plan of theirs," said JV.
On the political debate

Zamora also re-emphasized in a text message to Rappler on Friday that he was challenging Gomez to a debate to give San Juaneños a chance to hear their platforms in a "professional" manner.
"I believe that having a debate will be a good way to communicate to our constituents our plans, programs, accomplishments, track records, positions on issues and sentiments. People should be able to see us present these in a professional manner moderated and organized possibly by the church, student councils and NGOs (non-governmental organizations)."
He added that candidates for the vice mayoral, congressional, and city council seats should be invited to the debate.
"Even our Comelec chairman Andy Bautista encourages debates in schools for voters to be informed about the candidates' platforms, track records and plans on how to uplift the lives of our people. I am hoping that she and their candidates will agree," Zamora added.
JV does not think that his mother's refusal to take up Zamora's challenge will be a hindrance to Gomez's campaign, however.
"Nope. In fact, Zamora's arrogance and lack of respect for Mayor Guia is in display as he challenges her to a debate," he said.
JV echoed Gomez's statements, saying: "People of San Juan can see through their own eyes the progress and development of San Juan in recent years. Actions, projects and programs too evident to ignore."
The former mayor of San Juan cited several of the improvements in the city in recent years, including its low poverty incidence and the Department of Interior and Local Government's recognition that San Juan is a top performing city and one of the best fiscally managed local government units in Metro Manila.
"Why is there a need to change when everything is working well?" JV quipped.
'I feel betrayed'
Gomez also answered Zamora's allegations that she does not know the real situation of San Juan because she does not visit the barangays anymore.
"Of course I do. I know San Juan like the palm of my hand. I challenge anybody who can do better. I have been around San Juan since 1967. Many times – in campaigns, in projects, in all of these things. I've been all around San Juan," Gomez said.
She admitted that her old age is stopping her from doing daily barangay visits, but the 73-year-old said she tries to personally visit the San Juaneños even at least once a week.
"But remember, iba ang situation ngayon kaysa dati (the situation before is different from what's happening in the present).... The problem back in 1967 are not the same problems that we have now," said Zamora.
According to Gomez, she felt betrayed when Zamora decided to run against her, especially because she treated him like her own son.
"I even had to quarrel with my own son trying to defend him in so many ways. I considered him my son because almost every day that I am here in the city hall, we eat together. Isn't that a family? Eating together with a son? I eat with him more than I eat with JV," said Gomez.
"I feel betrayed, but really sad about it. I'm really, really sad because I believed him when he said makakatulog ka nang mahimbing dahil sa patatapusin kita ng 3 termino (you will be able to sleep soundly because I'll let you finish your 3 terms). He said that in public," she said, clarifying that she is not angry with Zamora.
Zamora said he and his father felt Gomez's camp betrayed them, too.
"My father and I loved her very much and supported her all throughout, but we felt betrayed when she went to Camp Crame to strike a deal with Sen Jinggoy. Imagine, our ally mayor Guia Gomez visiting our political rival, Sen Jinggoy. We were dumped for Janella and Jana," he said.
Zamora was referring to a meeting detained Senator Jinngoy supposedly had called in Camp Crame to convince the barangay captains, among other things, to support Janella Ejercito should she run for vice mayor.
Erap and Gomez were present in the said meeting, but Gomez said she was only there because she wanted to end the internal feud between half-brothers Jinggoy and JV.
She also claims that Jinggoy only endorsed her as his mayor for 2016, but did not mention any names for the vice mayoral and congressional seats. – Rappler.com
Who won in the 2016 Philippine elections?
Check out the 2016 official election results through the link below:
Check out the 2016 unofficial election results for the national and local races through the links below
For live updates on the aftermath of the May 9 elections, check out our extensive
2016 Philippine elections
coverage!