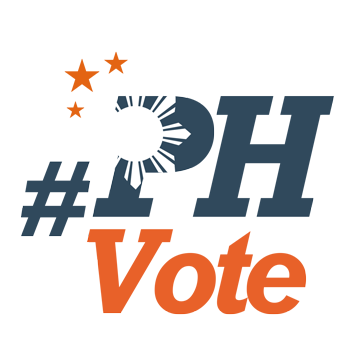 2
#VotersRegistration: The good, the bad, and the hopeful

MANILA, Philippines – With the Commission on Elections voters' registration period drawing to a close, potential voters race against the clock in the final week that ends on October 31. The result? Even after COMELEC extended its office hours this week, long queues and disgruntled registrants still mar the process.
To further raise awareness on the final week of registration, COMELEC and local elections watchdog Lente PH partnered with Rappler for the #VotersRegistration Twitter conversation on October 27, 2015. This provided users with a much-needed avenue for feedback on the registration process.
The conversation harnessed the hashtags #VotersRegistration and #PHVote. According to Reach, Rappler's social media analytics app, these hashtags generated 52,374,270 million impressions (or the number of people who saw said hashtags on their Twitter feeds) during the conversation period, which ran from 4 pm to 7 pm, 691 posts were generated by 454 unique authors.

Let's now look at the key insights the conversation generated:
Early birds
While some people were bogged down by their schedule, there were those who opted for early registration. For a few lucky registrants, the whole process took no longer than 15 minutes:
.@rapplerdotcom Registered in my hometown when I turned 18. Took me no more than 15 minutes! No line at all. #VotersRegistration #PHVote

— Jodesz Gavilan (@jodeszgavilan) October 27, 2015
Even some voters outside the country experienced hassle-free registration, as @MkSurf8 can attest in his trip to the Philippine embassy in Singapore:
@rapplerdotcom not a hassle at all here in Phil Embassy, S'pore.15 mins from the moment I entered and exited embassy #VotersRegistration

— MkSurf8 (@MkSurf8) October 27, 2015
One of the early birds was even treated to a pretty sight at the COMELEC office:
@rapplerdotcom i registered early this morning and it took me less than 15 mins plus there's a cute comelec officer so i had no problems

— Gelo (@stefangelowski) October 27, 2015
Ain't so easy goin' tardy
Those who opted to wait for until the last minute reported long queues and even longer hours, as Twitter user @paulgabrielllll stated:
@rapplerdotcom it took 5hrs for me to reg in pasig city hall.

— Paul (@paulgabrielllll) October 27, 2015
Some of the satellite registration sites were hounded by logistical problems:
@rapplerdotcom In robinsons otis, they only receive 500 registrants today that angered those in line. They said they only have 2 computers.

— Skyie (@SkyOrtigas) October 27, 2015
People cutting in line (boo!):
@rapplerdotcom Arrived around 2:40 pm and finished registering at 6:40. That was 4hrs of lining up THRICE, while some others cut the line...

— ches (@supremequeenx) October 27, 2015
And one user was cut off from the registration process altogether:
@rapplerdotcom Went at 11AM (sched on the COMELEC site 10am-6pm); was turned away and told I should've showed up by 8am #VotersRegistration

— Aly (@Alypaap) October 27, 2015
Sound suggestions
Twitter users, though finding a few steps in the process questionable, do have some enlightening suggestions for the COMELEC. COMELEC partnering with various malls for satellite registration apparently is a very good thing:
@rapplerdotcom @joshjoshjao yug registration gawin sa mga malls maganda yun kasi mas accessible yun sa urban areas.

— Akis2x (@Akis2x) October 27, 2015
Bright spark @theMARRRA kept it short, simple, and sweet:
@rapplerdotcom satellite registration in universities for students. #VotersRegistration

— maramarah (@theMARRRA) October 27, 2015
Of course, keeping the public informed should be a priority as well:
@rapplerdotcom comprehensive dissemination of information about the registration period and displaying its' good-bad effects and benefits.

— Joshua Paulo Jimera (@joshjoshjao) October 27, 2015
And for those going to register this week, here's sound advice from @reyaika:
Download, print and answer the form beforehand! Saves you a lot of time from lining up. @rapplerdotcom #PHVote

— Aika Rey (@reyaika) October 27, 2015
High hopes
No one should ever give up on registering for the 2016 elections. As the COMELEC registration deadline looms ahead with no further plans for an extension, people are urged to practice their right to suffrage – no matter how jaded they may be about the elections.
@rapplerdotcom Better remind them that this is their chance to enhance the lives of their future children.

— Ronalyn (@PogsPordan) October 27, 2015
@rapplerdotcom That there is no reason to lose hope. The future of this country is in our very hands. The least we could do is do our part.

— Ek Testa (@EkTesta) October 27, 2015
Finally, the one thing that should really wrap up the whole election period:
@rapplerdotcom NO BIO, NO BOTO, NO REKLAMO.

— maramarah (@theMARRRA) October 27, 2015
Have some other thoughts and insights on early/late registration? Sign up and write about it on X, or check out #PHVote on Twitter and Facebook and tell us about your #VotersRegistration experience! – Rappler.com/Noel Lopez with additional research by Marguerite de Leon
Noel Lopez is an intern for Rappler's Social Media Team.
Who won in the 2016 Philippine elections?
Check out the 2016 official election results through the link below:
Check out the 2016 unofficial election results for the national and local races through the links below
For live updates on the aftermath of the May 9 elections, check out our extensive
2016 Philippine elections
coverage!