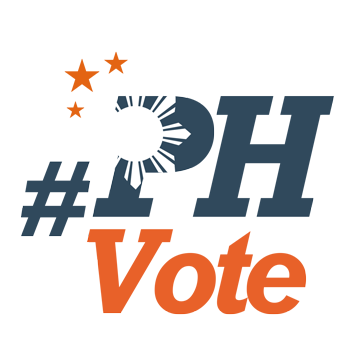 1
Roxas: 'New set of faces' in Cabinet under my presidency

MANILA, Philippines – The ruling Liberal Party (LP) promises a continuity of the current administration's programs; but, should its standard-bearer Manuel Roxas II win the presidency, his Cabinet will likely be composed of a "fresh new set of faces."
Most of the sitting Cabinet members, said Roxas, are keen on returning to the private sector after close to 6 years in government with President Benigno Aquino III at the helm.
"Well, you know almost to a man or to a person, the cabinet members have all said, na they'd like to go back to the private sector, many of them have been in government for 5 years, if not longer," Roxas told Rappler during a Thursday, October 29 interview for the #TheLeaderIWant series.
WATCH: Full interview with Roxas
Roxas himself was once a member of Aquino's Cabinet twice over – as transportation and then interior and local government chief – before he announced his plans to run for president in 2016.
There are 44 Cabinet posts in the Aquino administration, according to the Official Gazette. Several of Aquino's original cabinent members have resigned through the years but most of the incumbent officials have occupied their posts since day one of the Aquino administration.
Aquino's Cabinet is a mix of industry leaders, former politicians, friends, and party allies.
At least 4 of those Cabinet members resigned recently to seek Senate posts in 2016 – 3 of them, former Justice Secretary Leila de Lima, former food security czar Francis Pangilinan, and former TESDA director general Joel Villanueva – are part of the LP-led "Daang Matuwid" coalition.
'No problem recruiting good people'
That his is a campaign anchored on the promise of continuity and change is both a plus and minus for Roxas. While supporters praise the idea of continuing the current administration's supposed gains, his critics balk at the thought of the continuation of its failures.
At the center of Roxas's campaign - including his running-mate Camarines Representative Leni Robredo and the LP-led slate - is the Filipino family.
"The thing is to choose cabinet members that have a very, very clear sort of guidance that this is how we are going to measure success, how it affects the Filipino family, that each family is given the opportunity, pagkakataon sa bawat pamilya (the change for every Filipino family] that whatever their dreams are, are attainable," he said, when asked what his top 3 issues as president would be. (READ: Roxas' to fix list)
Although he has declined to name who he plans to appoint to his Cabinet should he win the presidency, Roxas said he's "never had difficulty recruiting good people." Adding that when he was transportation secretary, he was able to recruit a "top litigator" from one of the country's prestigious law firms to make sure the department's contracts would be sound.
"I think it's easy to recruit good people with integrity and credibility when they see that you're a decent person too. When they know that you won't compromise their values, you won't force them to lie or cover something up… So I never had difficulty recruiting good people, credible people, competent people, people with experience," he said.
Roxas added: "I think that it's quite important that we are able to attract credible people, people with integrity, people with experience who have handled massive scale projects because that's exactly what is needed in government."
Would Roxas be open to appointing friends to his Cabinet? It's one of the issues hurled against Aquino, after some of his appointments to key government positions figured in controversy.
"I don't think it's an automatic disqualification, I think what would be an automatic disqualification would be a vested interest, if they engage in the business, if they engage in that activity that is an automatic disqualification," said Roxas. – Rappler.com
Who won in the 2016 Philippine elections?
Check out the 2016 official election results through the link below:
Check out the 2016 unofficial election results for the national and local races through the links below
For live updates on the aftermath of the May 9 elections, check out our extensive
2016 Philippine elections
coverage!