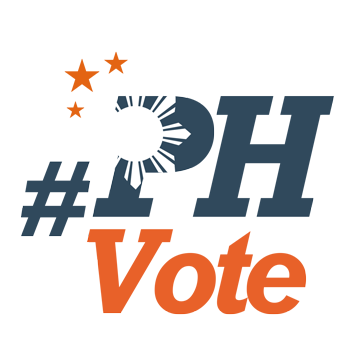 1
Grace Poe reveals negative results of DNA tests

MANILA, Philippines (UPDATED) – Presidential aspirant Senator Grace Poe revealed on Wednesday, November 4, that the DNA tests she took – to bolster her defense in the case questioning her citizenship – yielded negative results.
Poe said two persons were tested to see if they match genetically with her. She, however, refused to give details on their identities.
Poe said she would rather not mention their names, as they are private citizens.
"Alam 'nyo po, mahabang proseso itong sa DNA sapagkat di lamang isang tao [ang] kinunan namin [ng sample] dito. Pero aaminin ko sa inyo ang aming mga nakuha na ay di nagtugma ang aming DNA," Poe said in an interview with dzMM.
(You know, the DNA tests involve a long process because we got samples from more than one person. But I will admit to you that those we got, our DNA did not match.)
The neophyte senator, however, said she remains firm in her legal defenses, stressing that this is not just about the DNA but the fight for foundlings.
"Nakakalungkot din dahil matagal ko na rin inaasahan na malaman na rin ang katotohan tungkol sa mismong pagkato ng aking pamilya," Poe said.
(It saddens me because I have long been hoping to know the truth about the identity of my family.)
'More' DNA tests
While the test results have so far been negative, Poe's spokesman, Valenzuela Mayor Rex Gatchalian, said there are "more DNA results that are still being processed."
Gatchalian, however, said all theses are taking more time than they expected.
He reiterated Poe is natural-born Filipino citizen and that the DNA results would only be an added push for their case before the Senate Electoral Tribunal.
"As stated earlier, the DNA results would only add to our legal arguments that are grounded on the intent of the framer of our Constitution and international principles of law," Gatchalian said in a text message.
Burden of proof on Poe?
In September's oral arguments, Supreme Court Associate Justice Antonio Carpio, who chairs the Senate Electoral Tribunal hearing the disqualfication case against Poe, said the results of the DNA test would conclusively decide if Poe is a natural-born Filipino and qualified for a national elective post.
Carpio earlier said Poe is a naturalized citizen but not a natural-born Filipino.
"There is a principle of customary international law that every state must avoid statelessness and there is also a principle that gives persons a right to acquire nationality. If you add this together, that becomes part of our law because it does not contravene the Constitution…. We can apply them here," Carpio said during the oral argument.
Carpio added: "So when a foundling applies for a passport and we grant a passport to a foundling, we are applying these two principles of customary international law, that it is under 5 [of Article IV]. So that foundling becomes a citizen, but under 5."
While the case heard in the SET is on Poe's qualifications as a senator, the decision on this would impact Poe's presidential bid in 2016. The Constitution requires that a presidential candidate be a natural-born Filipino.
Aside from this, Poe is facing at least 4 disqualification cases before the Commission on Elections, all involving her presidential bid. – Rappler.com
Who won in the 2016 Philippine elections?
Check out the 2016 official election results through the link below:
Check out the 2016 unofficial election results for the national and local races through the links below
For live updates on the aftermath of the May 9 elections, check out our extensive
2016 Philippine elections
coverage!