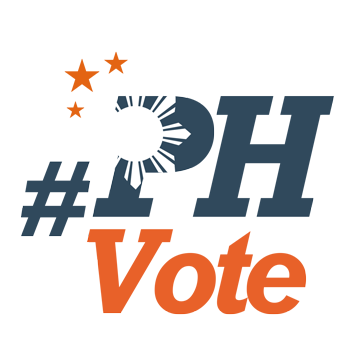 1
Roxas on laglag-bala: Bullet carrier has to take responsibility

SANTIAGO CITY, Philippines – Former interior secretary and now Liberal Party (LP) standard-bearer for 2016 Manuel Roxas II defended the Aquino administration over the laglag-bala (bullet-planting) controversy at the Ninoy Aquino International Airport, saying the passengers have to take responsibility when they get caught with bullets.
When asked who has to take responsibility over discoveries of bullets in luggage at the airport, Roxas said, "Kung nagpasok ka ng contraband sa airport, paano naging problema ng gobyerno 'yun?" (If you enter the airport with contraband, then how does that become the government's problem?)
Roxas was here in Isabela province to meet with supporters on Wednesday, November 4. (READ: Governor of Binay home province endorses Roxas)
The controversy – passengers claiming airport personnel planted bullets in their bags to extort from them – has caught international attention. Foreign news outlets have run stories about it and the United Nations (UN) has warned its staff to secure their luggage in Philippine airports.
The public has criticized airport authorities for not immediately addressing the alleged scam. Roxas said there have so far been about 1,200 recorded cases of discoveries of bullets in passegers' luggage in the past 10 months.
During a press briefing at the NAIA on Wednesday, transportation officials said 6,000 cases have been recorded since 2012.
Roxas said in Isabela that government data showed these cases mostly involved tourists coming from shooting ranges and had bullets for souvenir.
'Not the government's fault'
Roxas said critics should not readily label the government as culprit and instead look at the "context of who really are behind these incidents."
Roxas told reporters it is inconsistent with the administration's Daang Matuwid (Straight Path) slogan to extort money from people.
He said the government is just doing its job to block passengers who were found with contrabands, to ensure their safety from "harsher" laws in other countries.
"Ang sinisiguro natin ay tapat, maayos, at hindi raket itong pagho-hold ng mga bala. Kalaban natin 'yung pangongotong, 'yung pagraraket dito," Roxas said.
(We assure you that the holding of passengers found with bullets is based on procedures and is not a scam. We are against extortion and scam here.)
'Not his fault either'
Roxas also said he is not fazed by the laglag-boto (dropping of votes) campaign against him by overseas workers' rights group Migrante-Middle East.
"Para sa Migrante at iba pang grupo, karapatan naman nila na bumoto o hindi bumoto sa kahit sinong kandidato, iwanan na lang natin sa kanila," Roxas said.
(For Migrante and other groups, it is their right to vote or not to vote for any candidate. Let us just leave it to them.)
He said he doesn't need to debate with the group over the issue because he has nothing to do with it. – Rappler.com
Who won in the 2016 Philippine elections?
Check out the 2016 official election results through the link below:
Check out the 2016 unofficial election results for the national and local races through the links below
For live updates on the aftermath of the May 9 elections, check out our extensive
2016 Philippine elections
coverage!