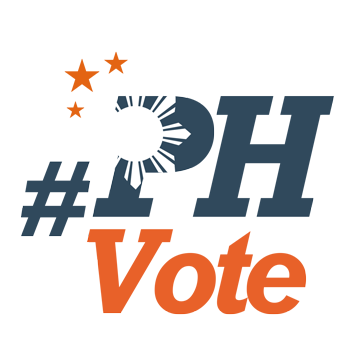 3
Makati's poor residents on the Binays: End of an era?

MANILA, Philippines – For the past few months, Makati City has been in most news feeds. From suspension orders to stand-offs, from political rallies of supporters to the oath-taking of the acting mayor, and the steping down of the suspended local chief executive.
After the dismissal from public office of Makati city mayor Jejomar Erwin "Jun-jun" Binay Jr, many of the city residents are asking, "Is this the end of an era?"
While waiting for passengers in a long line of tricycles in Barangay Poblacion, drivers Ferdie Jerez, 36, and Roy Vega, 49, discussed the city's politics. Building an argument, Jerez said he believes that the Binays' influence and power have considerably weakened after the suspended mayor's dismissal.
"A new leadership was born. This is the start of a different scenario. The Binays were really targeted by their political rivals and they're losing. They cannot do something about this now, unlike before that they can make remedies to save their interests," said Jerez in Filipino.
"I think this will never end. After one issue, another one will come out," Jerez added.
Vega carefully listened to his friend's opinion and then lit a cigarette before interjecting. "They (Binays) can get through it. The public will remember their good deeds. Makati became the richest city because of them."
"It was all political. If VP (Vice-President Jejomar 'Jojo' Binay) will not run for president, all of these will not happen. Their rivals just want to destroy them," he added.
Better future
After the late President Corazon Aquino appointed human rights laywer Jejomar Binay as officer-in-charge of Makati, replacing Mayor Nemesio I. Yabut, the long reign of the Binays began.
Jojo Binay was elected mayor in 1988 and ended his third term in 1998; he was succeeded by his wife Dr Elenita Sombillo-Binay. The elder Binay reclaimed the position in 2001 and held it until 2010. When he ran for vice president in 2010, his son Junjun ran and won as mayor.
"They have been ruling Makati for decades. That's why it is not surprising that there are many issues of corruption. What I don't understand is why they don't want to get out of that office. Don't they know any job aside from being politicians?" asked Jerez.
The conversation was interrupted when Vega realized it was his turn in the waiting line and passengers were already inside his vehicle. Before leaving, he asked Jerez why he wants to have a new set of leaders in their city.
Jerez answered briefly, "My father was a tricycle driver and I am a tricycle driver. I want a better future for my kid."

In another cluster of people in a fast food chain near the old Makati City Hall was Emma Relutia, a 51-year-old resident of Bangkal talking to her officemates about her family's chosen candidate in the coming local election.
"I transferred to Makati 25 years ago when I got married and it was the same year when Jojo Binay took over the city. We have been very supportive of the Binays but I think it is time to try to trust others to govern us. Maybe this will be more beneficial to majority of the Makati residents," said Relutia.
Relutia was very particular about issues of trust and confidence. According to her, people in their barangay (village) are now thinking more than twice about who to vote for. They are considering candidates who are trustworthy.
"I think we should follow our conscience. Let us not just vote because of their family names or just because they are popular. We cannot afford another decade of dynasty rule," she said.
In the eyes of a millennial
Ruis Alfonso is a first-time voter. He believes it is important to exercise his right of suffrage. "To vote is to be a part of a responsible nation," he said.
When asked about the kind of leader he wants, Alfonso told Rappler that he prefers someone who understands today's young adults. According to him, a leader who integrates and is accessible to the public will be best for the mayoralty seat.
"I prefer someone who I could see in the streets and can be reached," Alfonso said.
"Aside from that, I would love to support politicians with a clean slate and those who are not involved in any anomalies. It is hard to give names as of this moment, but there are only two potential candidates in Makati. I just have to choose the better one," he added.
New players, same names
It was just a few minutes before the rush hour when Vega and Jerez went back to the queue. Discussion never ended. While watching an afternoon newscast on a television inside a small store behind the tricycle line, Vega asserted that people of Makati will not withdraw their support for the Binays.
"The people of Makati still want the Binays to serve because supporters flooded the Comelec when Congresswoman Abby Binay filed her candidacy. It is a clear indication that the city residents don't believe the accusations against them," said Vega.
Jerez seemed to have an answer to every argument that Vega threw. He debunked Vega's statement by telling how big the crowd was when acting mayor Peña delivered his State of the City Address (SOCA) on the same day he filed his certificate of candidacy.

"Please don't be so confident. There were hundreds of supporters last Monday when Mayor Kid filed his COC," Jerez claimed.
The argument was getting more intense when Andoy Ganuza, another tricycle driver, took part in the conversation.
"It is very early to tell who will win but one thing is for sure, we are just spectators. We cannot complain if something goes wrong because we are just voters. They are all the same," he said. – Rappler.com
Who won in the 2016 Philippine elections?
Check out the 2016 official election results through the link below:
Check out the 2016 unofficial election results for the national and local races through the links below
For live updates on the aftermath of the May 9 elections, check out our extensive
2016 Philippine elections
coverage!