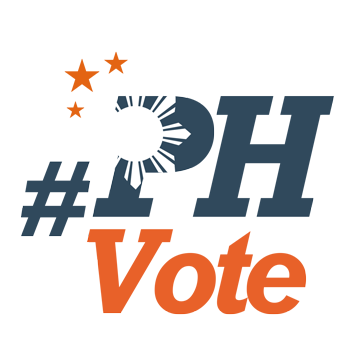 1
Kapunan: Raising salaries a step toward ending corruption in gov't

MANILA, Philippines – In 2013, the Supreme Court (SC) ordered lawyer Lorna Kapunan to explain an allegation she made on national television that there are justices who could be bribed.
She then told the SC to meet not only her but other bar organizations in the country "so that we can collectively clean up the judiciary."
"They set a meeting because confidentially – and I hope I will not be asked again to explain by the Supreme Court – they had identified 4 justices amongst themselves as targets of weeding out from the court, according to sources," Kapunan revealed in a recent interview on Rappler's #TheLeaderIWant series.
"According to sources, apat daw amongst themselves ang gustong tanggalin because notorious," she said. (According to sources, 4 amongst themselves are target of weeding out because [they're] notorious.)
The meeting was all set, complete with a date, time, and venue. Kapunan and about 85 other people were invited – all of them excited that there finally was concrete action toward addressing corruption in Philippine courts.
The meeting was cancelled.
Now that Kapunan is eyeing a Senate seat in the 2016 elections, part of her agenda is to "clean up" not only the judiciary, but the entire Philippine government.
For her, raising the salaries of government workers is "a step towards the right direction."
"You know, in most countries, especially in Asia...the highest paid really are those who are in government service or those who are in public service – even higher [than those who are] in private sector," she explained.
Meanwhile, in the Philippines, corruption is perceived to still thrive in government. Kapunan said there are people in government tempted to accept "lagay" (bribe) because they don't receive enough pay.
This "culture of corruption" results to "so much red tape in our bureaucracy," according to the human rights lawyer.
"It is so prevalent that you don't even need to say it in words. 'Pag sinabing may papel d'yan, ayaw pirmahan na pagkakapal-kapal, magbukas ka lang ng drawer, eh alam na," Kapunan said.
(It is so prevalent that you don't even need to say it in words. When there is a pile of documents that no one wants to sign, all you need to do is open a drawer, and you know what happens next.)
She was referring to the alleged practice in government offices, where the bribe money are dropped in the opened drawer.
Raising salaries alone may not end corruption, but Kapunan hopes it would "awaken the good in people."
On Monday, November 9, President Benigno Aquino III endorsed to Congress a bill that seeks to increase by an average of 27% the basic salaries of government employees. (READ: Aquino pushes bill to raise gov't workers' salaries)
Kapunan is running for senator under the political party Aksyon Demokratiko – the same vehicle for the presidential campaign of her friend and law firm partner, the late senator Raul Roco – but is on the slate of presidential candidate Grace Poe. – Rappler.com
Who won in the 2016 Philippine elections?
Check out the 2016 official election results through the link below:
Check out the 2016 unofficial election results for the national and local races through the links below
For live updates on the aftermath of the May 9 elections, check out our extensive
2016 Philippine elections
coverage!